NATIONAL MANUFACTURING WEEK SAYS FAREWELL TO SYDNEY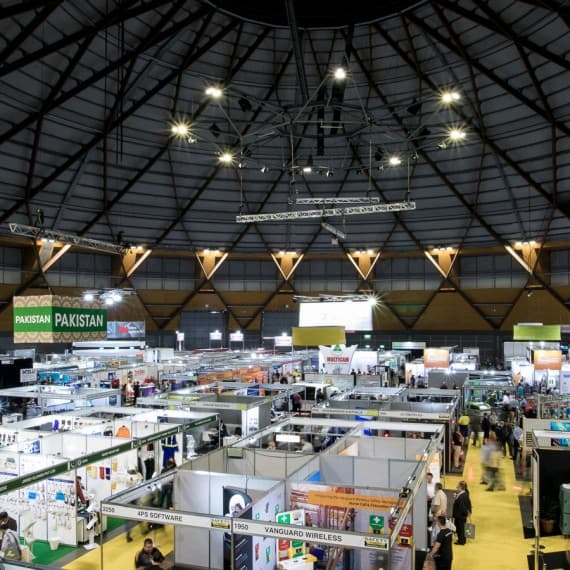 In the end, National Manufacturing Week 2018 reflected the relative confidence of Australian manufacturing industry when it closed its doors after three days on Friday 11th May. But it was indeed the end, as organiser Reed Exhibitions revealed that NMW 2018 would be the last NMW to be held in Sydney.
With visitor numbers in excess of 4500 over the three days, the attendance at the Sydney show did not disappoint unduly. However, such numbers do not stand comparison with NMW 2017 in Melbourne, which drew considerably more than twice the audience, partly thanks to its colocation with Amtil's two-yearly Austech event.
And that synergy is set to continue as National Manufacturing Week will continue as a two-yearly event in Melbourne, with the deal to collocate with Austech already confirmed for 2019 and 2021.
The future for Sydney, though, is taking a different tack, with Reed Exhibitions set to run a new show starting in 2020 – the Advanced Manufacturing Expo (or AMX) – focused on advanced manufacturing processes and practices.
According to Exhibition Director Robby Clark: "Given the recent evolution of the manufacturing industry, we believe it is time to make some changes of our own.
"We've been very pleased with NMW 2018, and it was a good way to send off NMW in Sydney. But now we're going to reshape the Sydney show to ensure the manufacturing sector has an event that truly reflects the changing face of the industry."
Clark concluded: "AMX 2020 will be a three-day curated exhibition, showcasing the latest in high-tech, advanced manufacturing products, adjoined by a world-class industry conference, attracting the highest-level delegates to attend."
For the last NMW, the Sydney audience was treated to a balanced conference programme, split between Industry 4.0 subjects, the Business of Manufacturing and the collocated Safety First Conference.
One particular highlight was the Industry Update sponsored panel session on "Supporting energy solutions", which tackled the hot topic of how manufacturers can get around Australia's increasing energy costs.
The panel was particularly timely, coming as it did the day after the Federal Budget, with St.George Bank Chief Economist Besa Deda able to give some informed insight into the likely implications of the budget for manufacturing industry.
And so to next year. National Manufacturing Week 2019 will be held from 14th to 17th May at the Melbourne Convention & Exhibition Centre, alongside Austech 2019.
National Manufacturing Week
www.nationalmanufacturingweek.com.au