| Article appears in August 2021 Issue
National Manufacturing Grants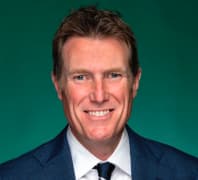 The Morrison Government continues to deliver for Australian manufacturers, with a range of important initiatives and new funding opportunities announced in recent months.
Australia's economic recovery has been faster and stronger than expected. Our manufacturing sector is going from strength to strength, with business conditions at record highs and more Australians in work than ever before.
To turbo-charge our economic recovery, applications have now opened for funding under the $800 million Manufacturing Collaboration Stream, the largest element of our $1.5 billion Modern Manufacturing Strategy.
Grants under another key element of the Strategy – the Supply Chain Resilience Initiative – have also opened, with $50 million available in the first round.
The Manufacturing Collaboration Stream is providing funding of between $20 million and $200 million to cover up to 33 per cent of eligible expenditure for industry-led projects across the six National Manufacturing Priority areas.
Funding from the Stream will back projects that encourage private sector investment and create jobs through collaboration between businesses and with researchers.
The first round of the Supply Chain Resilience Initiative is providing matched grants of between $50,000 and $2 million.
These grants will support projects addressing supply chain vulnerabilities across medicines and agricultural production chemicals, identified as sectors of focus in the Sovereign Manufacturing Capability Plan.
Successful projects have also been announced under Round 2 of the Manufacturing Modernisation Fund (MMF), the Modern Manufacturing Initiative (MMI), and the Commercialisation Fund.
Round 1 of the Translation and Integration streams of the MMI is providing a total of $13.9 million in grants to four space manufacturers to help them integrate into the global supply chain.
Additionally, five medical product manufacturers will share in $36 million to scale-up production. This includes $3 million to help Perth-based Avicena Systems scale up manufacturing of its Sentinel COVID-19 screening system, which can be used to rapidly test more than 90,000 people every day.
In South Australia, Noumed Pharmaceuticals will receive $20 million towards construction of a new $85 million manufacturing facility for prescription and over-the-counter medications. As a result, the company's Australian operations will become almost entirely self-sufficient, while also creating hundreds of new jobs.
Under Round 2 of the MMF, $55 million in grants was awarded to 86 businesses to support investment by manufacturers in modern technologies and equipment. This will increase productivity and capability and create new jobs.
Bonissimo Coffee Roasters from Western Australia will use its grant to install new equipment to manufacture cups and pods that are fully compostable, while increasing its coffee pod production six-fold.
Other successful projects include: a digital health sensor produced in Queensland that sticks to the skin and can provide early warning of cardiac issues and a brewery expansion in New South Wales that will use thermal energy storage to reduce power consumption and chemical use.
Six companies shared in funding under the Government's $30 million Commercialisation Fund, which brings together industry and researchers on job-creating projects. One of them, Perth-based Alcolizer, is developing a mass market saliva-based antigen test which can detect COVID-19 within 10 minutes.
The Morrison Government sees the value of our businesses and that is why we are backing them to innovate and create jobs right across our country.
Our Modern Manufacturing Strategy is also backed by the Morrison Government's support to take on new apprentices and trainees, lowering taxes and the cost of energy and cutting red tape.
Through support like this we are helping to build a manufacturing sector that can take on the world, create high-value jobs for Australians and deliver a stronger and more resilient economy.
More information on the MMS is available at www.industry.gov.au/manufacturing.