NATIONAL MANUFACTURING CONFERENCE HAILED AS SUCCESS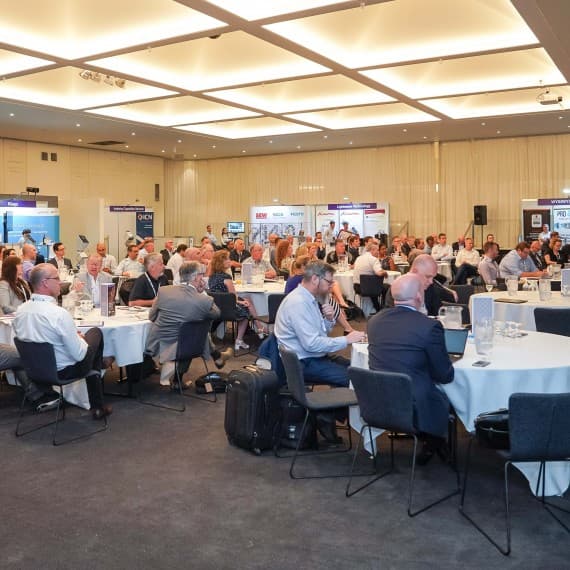 The inaugural AMTIL National Conference has been hailed as a success, laying the grounds for developing an annual event. Attended by 122 delegates from all sides of Australian manufacturing, the one-day conference in Melbourne focused on the ways in which digital technologies are revolutionising manufacturing.
The roll call of speakers included representatives from manufacturing companies, technology suppliers, research bodies and industry groups, and the event also featured a small exhibition.
One theme that recurred throughout the conference was the current strength of manufacturing in Australia.
"There's a narrative that exists in this country to say that manufacturing is on the way out," said keynote speaker Brad Howarth. "Now you and I know that is not the case. When we see headlines about the car industry being shut down, that narrative builds up very quickly. But for anyone to suggest that manufacturing in this country is on the way out is first utterly wrong, and secondly disingenuous about the future of this country."
This sentiment was echoed by David Chuter, Managing Director and CEO at the IMCRC, who emphasised that current indicators show a highly positive outlook for the industry.
"We've had a bit of doom and gloom, but manufacturing's going really well in Australia at the moment," said Chuter. "Despite the end of vehicle production, we're racing ahead next month for a potential 14 months of uninterrupted growth in the sector."
"In a survey from Commonwealth Bank last year on the proportion of industry that is innovation-active, manufacturing topped the list. We've seen in the Budget last year, another $100 million invested by the Commonwealth Government. The signs are good."
For AMTIL CEO Shane Infanti, the event was a great success that has laid the ground for similar events in the future.
"I think it's been a very successful day," said Infanti. "The presentations have been fascinating, and the feedback from the delegates I've spoken to has been really good. I'd like to thank the team at AMTIL, particularly our Events Manager Kim Banks, for delivering a terrific event."
"This was the first AMTIL National Conference, and our aim is for it to become a regular fixture on the industry's calendar in the years to come. Today's event has provide a great platform for us to build on."
AMTIL
www.amtil.com.au