NANODEVICE CHANGES LIGHT OF INDIVIDUAL PHOTONS
20-04-2016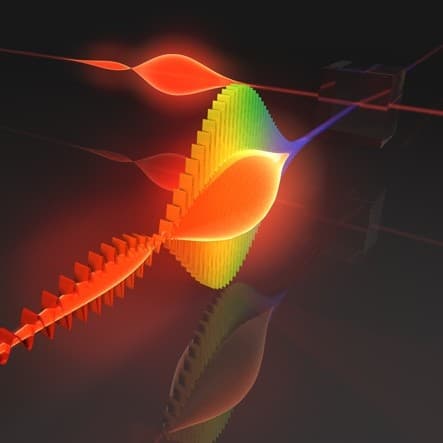 In a quantum leap forward, the National Institute of Standards and Technology has developed the ability to change the frequencies of a single proton at a time.
While a small change might not seem immediately significant, manipulating the properties of individual particles is a key component of quantum communication.
In quantum computing, information is stored in the states of subatomic particles. The precise manipulation of their properties allow for smoother and higher-quality communication.
Two large problems with quantum systems are the high-frequency requirements of existing systems, and mismatches in the frequencies of two systems that are meant to be identical.
The new photon frequency converter addresses both of these issues, using low-power lasers to alter the photon's frequency as it circulates around a circular resonator.
The method uses only a few hundredths of a watt per photon, which is a large improvement over previous experiments, which used several watts.