NANOBUBBLES CLEAN UP IN DETERGENT-FREE SCRUBBERS
22-08-2017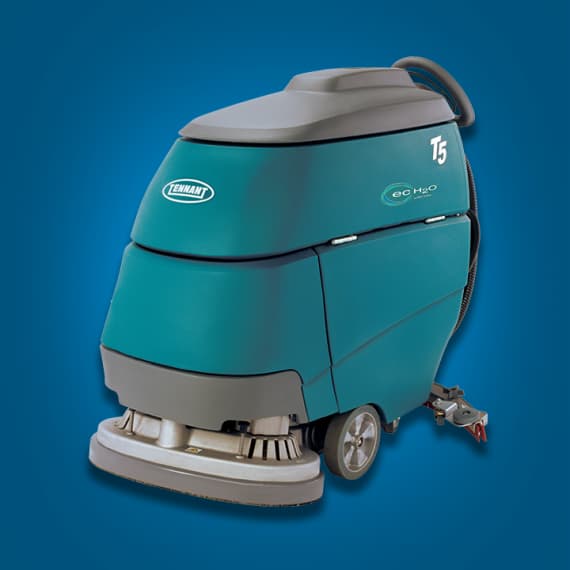 Tennant Company reports that its ec-H2O Nanoclean technology is gaining ever-wider acceptance as an environmentally sound alternative to chemical-based cleaning in industries ranging from food manufacturing to healthcare and retail.
The ec-H2O NanoClean technology is available on a range of Tennant scrubbers from the walk-behind T300 to the ride-on T7. And while a traditional scrubber would remove residues from floors by combining water with chemicals and the mechanical scrubbing action of the machine, a scrubber equipped with ec-H2O NanoClean technology does the job with just the water and the scrubbing.
The key to the process is the ec-H2O NanoClean e-cell, which applies a strong electric charge to the water, creating millions on tiny "nanobubbles" that activate the water into a more effective cleaning solution.
The technology has been shown to clean a wide variety of soils including typical daily soils as well as more stubborn soils like food greases.
There are a number of advantages to ec-H2O NanoClean, in addition to the avoidance of chemical agents. For example, it increase productivity by allowing operators to clean up to three times longer between trips to the to dump to refill the machine - a significant source of downtime. And, because there is no possibility of leaving chemical residues, the chances of slip hazards are dramatically reduced.
In the healthcare environment, another Tennant innovation comes into play. Like ec-H2O NanoClean technology, Quiet-Mode is also available as an option on the T300 walk-behind scrubber.
This feature allows operators to clean around patients and visitors with a minimum of disruption, keeping noise to a minimum. Facilities can therefore maintain a daytime cleaning schedule for high traffic areas to contribute to the comfort and satisfaction of patients, visitors and staff.
Innovations such as ec-H2O NanoClean and Quiet-Mode are why hospitals and care facilities around Australia today rely on Tennant equipment.
Tennant
1800 226 843
au.tennantco.com