NAB and EFIC join forces to help SME exporters
31-08-2010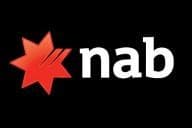 National Australia Bank (NAB) and Export Finance and Insurance Corporation (EFIC) have signed a Master Working Capital Guarantee Facility to help Australian exporters gain additional working capital to finance export contracts.
Under the arrangement, EFIC can provide a guarantee to NAB, enabling the bank to lend to its SME customers the additional working capital they need to finance their international business growth.
The move will assist SME exporters overcome the challenge of working capital shortages and will also enable NAB to assist its business customers to finance growth for export or export-related sales.
NAB's Executive General Manager, Working Capital Services, David Gall said NAB had been working with EFIC for over 20 years in order to facilitate and support businesses expanding into offshore markets.
"International expansion is an important part of many SME's growth aspirations, which is why we're focussed on developing solutions to support our customer's working capital and funding needs".
Access to working capital is an all-too-common barrier faced by many SMEs. As the Australian Government's export credit agency, EFIC helps Australian exporters to overcome financial barriers.
"Some of the exporters EFIC has supported have really innovative products and incredible business acumen, but their business growth has put pressure on their finances and the value of their assets is insufficient to enable the lender to provide additional finance," said EFIC's Executive Director, SME and Mid-Market, Stuart Neilson.
"EFIC guarantees issued under this agreement with NAB can help Australian businesses to finance their export contracts and keep growing their businesses internationally."
Export working capital is just one product in a suite of solutions NAB provides to SME exporters. The bank also offers foreign exchange services and hedging strategies, trade finance facilities, insured export finance, foreign currency accounts and export risk management solutions.
EFIC's export working capital guarantee is a flexible guarantee which can support a single export contract or many export contracts with different buyers. Generally, the guarantee is for a minimum of $500,000.
Export Finance and Insurance Corporation (EFIC)
Ph: 1800 887 588