Published 06-10-2021
| Article appears in October 2021 Issue
The Myth that all Permanent Lifting Magnets are the same…Busted!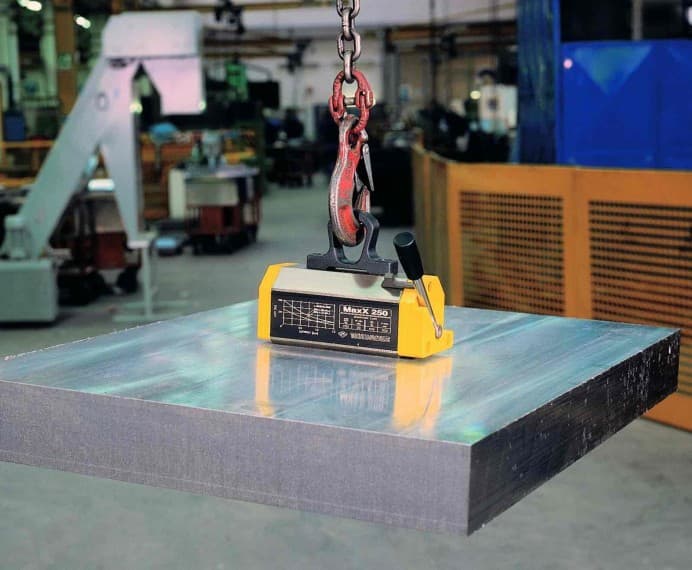 As safety first, followed by convenience second are the reasons producers buy Lifting Magnets, it stands to reason that the best buy, even if not the cheapest, will be the one that offers maximum safety, efficiency and easy but secure operation.
This is why MaxX Permanent Magnets from Mag-Autoblok-Tecnomagnete have found so much favour the world over.
MaxX Lifters use a patented feature (called neutral-crown technology) that concentrates the magnetic flux at the lifting face where it is needed. Most other styles employ a magnetic circuit that permits magnetic field leakage from the rear of the magnet into the hook and chain apparatus to which it may be connected, reducing efficiency.
MaxX Lifters are available in a range of rated lifting capacities (which include the AS4991-2004 three-to-one safety margin) from 125 to 2000 kg with several special models for lifting thin steel. In addition, in MaxX Lifters from Serpent & Dove—Applied Magnetics the central shaft is mounted in roller bearings for long life. Operation is easy and safety is ensured with the required two-function release. Also setting the MaxX series apart is a 5-year warranty.