MVR FANS GO HYBRID FOR LONG LIFE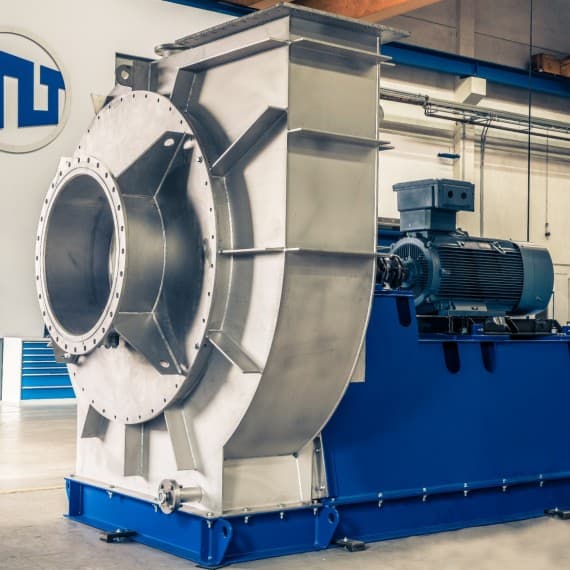 TLT-Turbo has developed a new range of mechanical vapour recompression fans, with ceramic hybrid bearings that provide an exceptionally long operational lifespan. Integrating the latest ventilation technologies, these fans claim major advances in performance efficiency, reliability and low maintenance.
The TLT-Turbo MVR fan is suited to applications in the chemical, pharmaceutical, waste water treatment, and organic natural product production as well as in the food and beverage process and manufacturing sectors.
According to Mario Schmidt, head of the company's vapour fans business segment, "MVR fans have been available on the market for some time but instead of just following the trend, TLT-Turbo took time to ensure that we came to the market with a completely new, state of the art MVR solution.
"And we continue to have on-going discussions and feedback exchanges with our clients worldwide in order to continuously adapt and improve our MVR offering to their requirements.
"Our clients are amazed by the possibility of a hybrid bearing operating at high speed without circulating oil."
Schmidt contends that conventional roller bearings do not provide the required support for operating the fan over a broad operational speed range without running into harmful resonance frequencies (under critical operation).
Hybrid bearings with steel rings combined with ceramic rollers have been used in many industrial applications, and their use in the MVR fan significantly reduces the maintenance requirements and improves operational performance.
The hybrid ceramic bearings are lifetime greased and can be operated for up to 10 years without requiring maintenance. An additional device allows for the bearing to be regreased from the outside, further simplifying maintenance and increasing service life.
Thanks to the use of the hybrid bearings, no oil supply or oil pump is necessary which means that no oil can contaminate the product. In addition, the fan also features temperature and vibration monitoring and remote monitoring of the bearing is also possible.
TLT-Turbo
0474 786 914
www.tlt-turbo.com