As Musk swallows Twitter, he faces the China paradox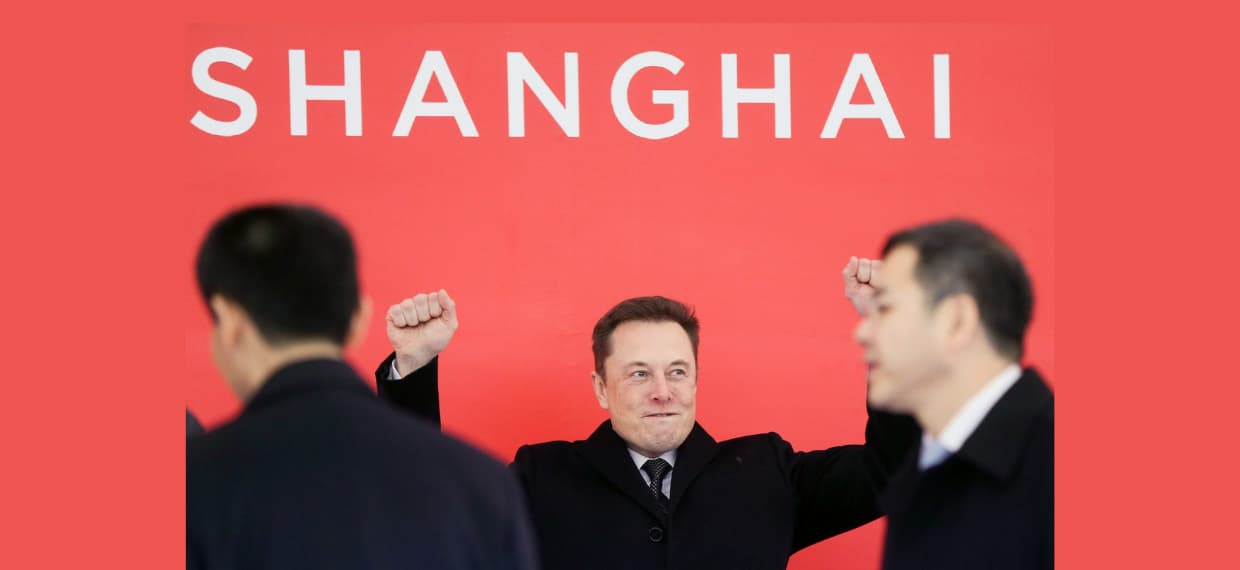 Global business observers are asking whether the acquisition of Twitter for US$44bn by Elon Musk also opens a door for China to exert indirect control over the social media platform, given Tesla's reliance on its Shanghai plant and local suppliers for its profit.
In a report in Forbes, Twitter's board, after rebuffing Musk's initial overtures, said it would accept Musk's offer for the company, ending a weeks-long saga over whether the company would accept his unsolicited bid.
However, in 2021 China became Tesla's highest source of vehicle production and likely its second-biggest source of sales. Given lower costs of production there, including for battery cells, materials and worker pay, it's also "by far" the electric-car maker's source of profit according to Forbes source, Wedbush equity analyst Dan Ives.
It's well-known that China, which has little tolerance for public criticism, banned Twitter in 2009. While the country previously had no influence over Twitter "that may have just changed" tweeted New York Times's Michael Forsythe, following Musk's deal.
Amazon founder Jeff Bezos responded: "Did the Chinese government just gain a bit of leverage over the town square?"
First foreign owned factory
Tesla was the first foreign carmaker in China allowed to wholly own its auto-assembly plant there. Previously, global giants including General Motors, Volkswagen, Ford and Toyota were required to partner with local Chinese companies, who typically owned a majority stake in joint-venture factories.
According to Forbes, funding to build the "Giga Shanghai" facility included $1.3 billion of loans from local banks including China Construction Bank Corp, Agricultural Bank of China, Shanghai Pudong Development Bank and Industrial and Commercial Bank of China. China watchers believe Tesla was given special dispensation as the government hoped the (formerly) Silicon Valley-based company would push Chinese automakers to up their game to compete with the brand. It seems to have worked as local companies including BYD and NIO have become fast-growing rivals to Tesla in that market with a range of attractive, compelling new electric models.
Musk, the world's wealthiest person with a net worth Forbes estimates at $268.2 billion, has shown a willingness to comply with Chinese government wishes in ways that he often doesn't in the US. The most notable difference relates to his response to health rules related to Covid-19. When the pandemic began in early 2020, Musk bristled at a stay-at-home policy by local officials that temporarily suspended production work at Tesla's. Fremont, California, plant.
"To say that (people) cannot leave their house, and they will be arrested if they do, this is fascist," he said in a Tesla earnings call in April 2020. "This is not democratic. This is not freedom. Give people back their goddamn freedom."
And yet when the company had to halt production at its Shanghai plant for three weeks, starting in late March, because of the Chinese government's zero-tolerance approach to stopping the spread of omicron-variant of covid, Musk was silent. Tesla began building Model Ys and Model 3s last week, under strict protocols that included having workers temporarily live at the plant and not returning to their homes.
Fobes stated that early this year Tesla also opened a showroom in China's Xinjiang province, where the government is accused of carrying out an assimilation program and operating internment camps for ethnic Uyghurs and other Muslim minority groups. Musk hasn't commented on that decision, which Tesla's Chinese unit announced in January in a post on Weibo, China's popular, Twitter-like social-media platform.
"Elon Musk has a Tesla factory in China and he wants to sell more cars there, as many China observers note. What happens if Beijing leans on him about say, a Uyghur or Hong Kong activist account? Or about Chinese disinformation bots leveraging this platform?" Vice News reporter Melissa Chan said in a tweet.
"If Elon Musk thinks because he's the world's richest man that he can tell China to piss off if Beijing ever starts leaning on him about Twitter, he'll find out how efficiently the Chinese state can gobble up that Tesla Shanghai factory, taking with it as much IP as it can," Chan tweeted. "Few countries are as effective with linkage diplomacy as China is."
Tesla shares fell less than 1% to $998.02 on Monday in Nasdaq trading. Twitter rose 5.7% to $51.70.