MULTIPURPOSE HOSE IS A TRIPLE THREAT
09-03-2018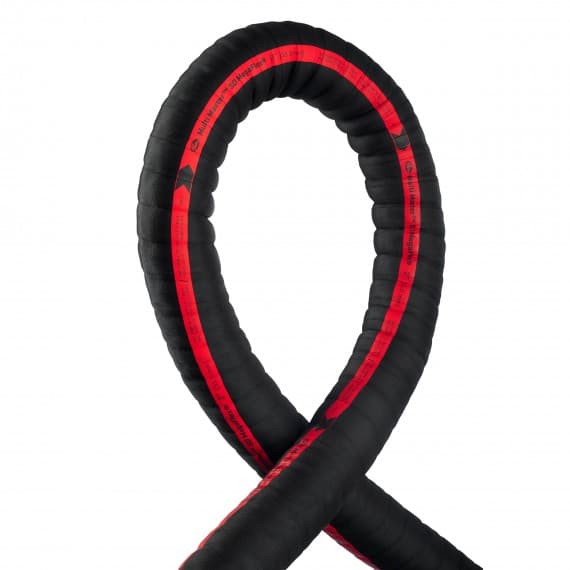 Gates Australia has come up with a novel design of multipurpose hose line that is suitable for three different applications: fuel transfer, hydraulic return and suction lines, and 20R5 coolant applications.
The Multi Master SD MegaFlex line is the first hose line to simultaneously meet SAE 100R4, SAE J30R5, and SAE J20R5 requirements. It has a 1:1 bend radius, an ARPM Class A tube and is also MSHA compliant.
The Multi Master SD MegaFlex hose contains a nitrile tube that has excellent oil and fuel resistance, and is compatible with air, water and coolant. The corrugated chloroprene cover and steel helix reinforcement give it superior 1:1 flexibility and make it effectively kink free. The hose is suitable for use from -40 to +121°C in both suction and discharge applications.
Available now from Gates Australia, the Multi Master SD MegaFlex range is available now in sizes from 0.75 to 6in with a corrugated black cover. Hoses have been validated with both crimp and clamp couplings options.
Gates Australia
03 9797 9666
www.gatesaustralia.com.au