MULTIPORT EAGLE40 – COMPREHENSIVE CYBERSECURITY TO MAXIMISE PRODUCTION NETWORK UPTIME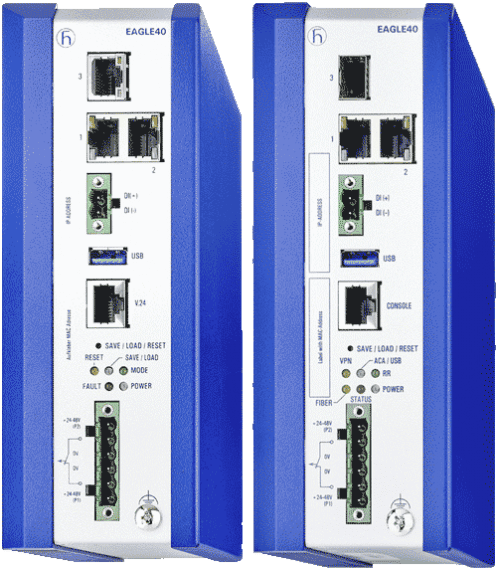 Available now from Control Logic is the EAGLE40 multiport next generation firewall from Hirschmann.
Offering more gigabit ports than previous releases, it is ideal for high speed connectivity when connecting two network zones together, with the option for a high-speed DMZ connection.
Together with the Hirschmann Security Operating System (HiSecOS), the EAGLE40 firewall offers a comprehensive solution to securely monitor communication flow. Specifically designed for operational technology (OT) applications, the device hardens networks at the factory floor, especially those requiring high-performance support, such as within industrial and process automation systems.
Main features include more port options with increased bandwidth and encryption capabilities, comprehensive graphical user interface, firewall learning mode and deep pack inspections, and maximum defensibility against physical and virtual threats.
"IP-based communication presents great opportunity for industrial infrastructures, but network engineers must address the risks and growing sophistication of the cyber landscape," said Thomas Rodenbusch-Mohr, product manager at Belden. "The EAGLE40 addresses the cybersecurity gap that once existed in industrial automation by adapting to meet industry-specific demands without compromising overall functionality and system uptime."
Designed with a convection-cooled metal housing to meet a variety of industrial ratings, the device provides a ruggedised cyber security solution to the factory floor without compromising network performance. This is especially pertinent to OT teams seeking to optimise cyber security under the harsh conditions present in machine building and general manufacturing environments.
For more information contact Control Logic on 1800 557 705 or visit www.controllogic.com.au.
Control Logic