MULTIFUNCTION TESTERS CONNECT WITH WIRING REGULATIONS
30-12-2016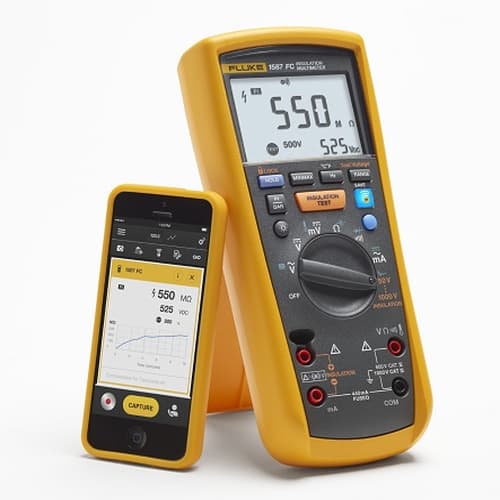 The Fluke 1660 Series of multifunction installation testers enable fast and efficient testing to wiring installation regulations. Available now from RS Components, the top-of-the-range  1664FC model includes features such as Fluke Connect software for smartphone connectivity and a novel patented Insulation PreTest function that detects if any appliance is connected to the system under test. This can help to avoid damage to any peripheral equipment that may be connected to the system under test.
Other Fluke instruments newly available in Australia from RS Components include the 1587 FC insulation multimeter kit, combining a Fluke 1587 FC multimeter with a Fluke i400 current clamp and a Fluke PRV240 proving unit.
The Fluke 120B Series industrial ScopeMeter is a rugged oscilloscope for troubleshooting industrial electrical and electromechanical equipment. The unit combines the functions of an oscilloscope, a multimeter and a high-speed recorder in one instrument.
RS Components
1300 656636
au.rs-online.com