MULTIFUNCTION OPTICAL SENSOR IS SMART ENOUGH TO CHECK ITSELF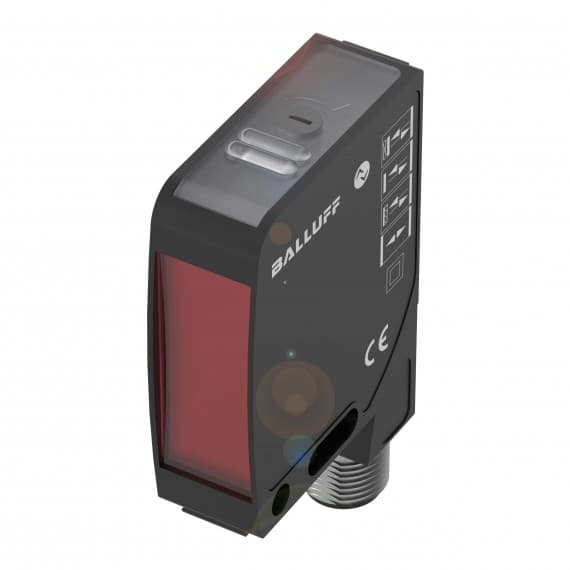 Available now from Balluff, the BOS 21M is a newly developed multifunction optical sensor offering a choice of background suppression, energetic diffuse, retroreflective and through-beam sensor technologies.
All sensor functions can be configured via IO-Link while the system is running, and even a remote teach-in can be initiated by the controller.
In addition the sensor detects actual operating conditions, collects and processes information and provides far more data than just the switching signal. Detected signals are and preprocessed in the sensor, reducing the burden on the system controller and reducing the data volume on the system bus.
Smart diagnostic functions provide important information such as life expectancy, operating hours and functional reserve.
The sensor keeps track of emissivity values as a measure of its signal quality so that errors such as dirt buildup, sensor misalignment, setting errors or other irregularities can be reliably detected.
The BOS 21M is also the first sensor of its type to optically monitor the output of the emitter LED directly and to determine the "stress level" by means of the sensor interior temperature and the supply voltage.
Balluff
03 9720 4100
www.balluff.com.au