MULTICOLOURED INDICATORS ARE RIGHT ON THE BUTTON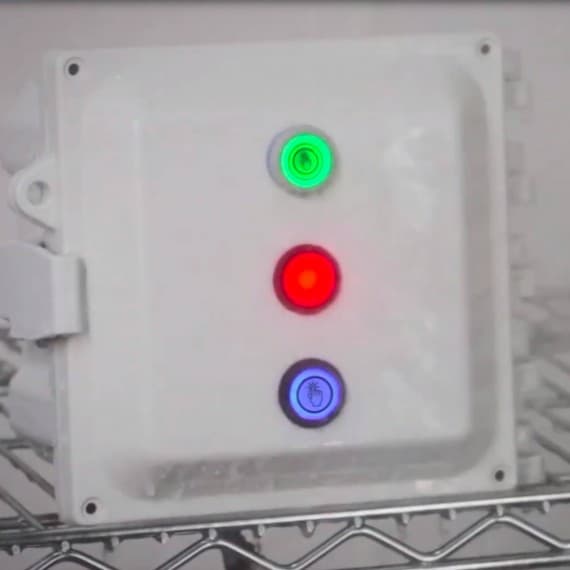 Today's control panels are becoming ever more complicated, with demands to show more functions and more status information.
Banner Engineering has come up with a solution to this complexity with a multi-coloured flush-mount indicator with an integrated touch button.
Part of the company's S22 Pro Series, each indicator can produce up to seven different colours using its integrated RGB LEDs, allowing it to display multiple status levels.
The rugged 22mm-diameter indicators are sealed to IP69, and so can be used safely on control panels that are subject to spray and washdown. And the momentary or latching touch buttons are resistant to false triggering by spray and splatter, yet need no physical force to operate.
The intelligent indicators can be programmed using Banner's Pro Editor software, making it easy to produce customised panels for each application.
Turck Australia
1300 132 566
www.turck.com.au