Multi purpose drum trolley relaunches as Drum Major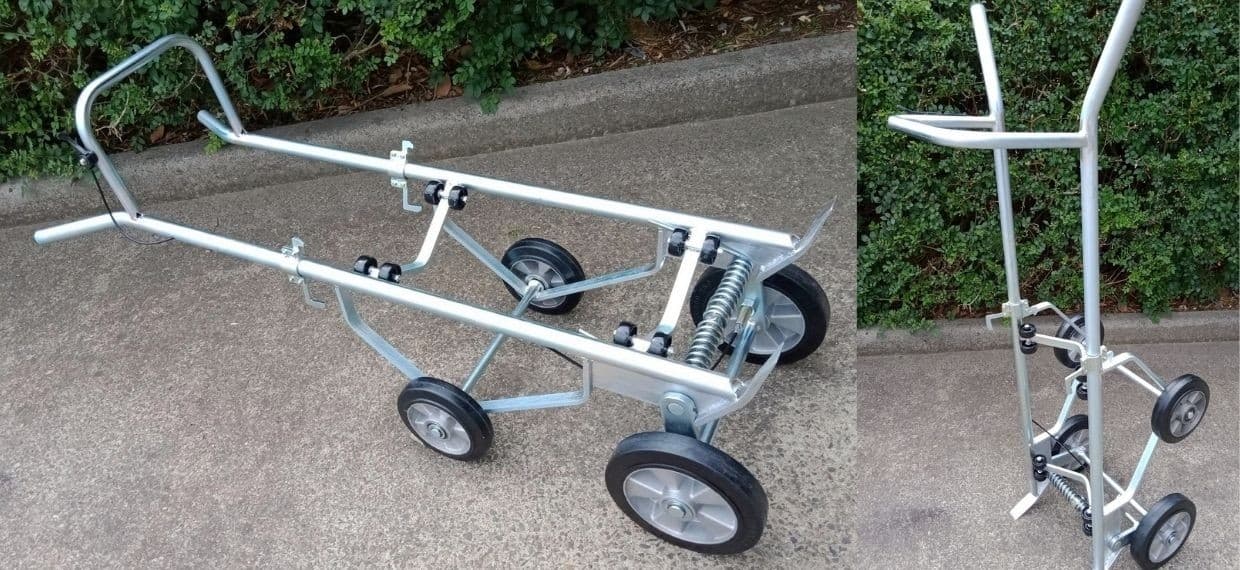 Packaging supplier, Pack King has updated its drum handling trolley, relaunching it as the Drum Major. It features new wheels, a castellated hub cast in aluminium alloy and the twin bearings are now precision instead of roller. This enables them to look and perform better while delivering a 400 Kg payload (up from 350 kgs).
The brake lever, previously made in house, has been replaced by a simpler, lighter system requiring a brake pin spring only one third the strength of the previous one, so the brake action is smooth and light.
The small internal wheels have been moved, to now accommodate drums with bolt-on lid rims, that can rotate unimpeded.The same attention to detail is retained, with each trolley hand assembled, so each part is inspected before fitting.
According to Pack King the same double torsion spring, pre-loaded during assembly, using specially developed tools, remains the product's most popular feature.
This enables the Drum Major to perform several functions:
a) Grab a 200L steel drum by the top rim in two places, using either a long or short grab according to the rim width.
b) Enable the operator to use the long arms as levers to overcome the drum weight, whilst pushing the feet under the drum base as the fulcrum point is being established.
c) Allow the wheels to fold under the drum (rather than the drum roll over the wheels), making loading easier and lighter, whilst cushioning the drum using the torsion spring as a counterbalance.
d) Enable the drum to be moved around on four wheels in an angled balanced position.
e) Act as a decanting trolley for 20/25L pails, by pushing the handles down to the horizontal position.
f) When horizontal, the drum can now be rotated on the small internal wheels, in order to align the tap or to prevent a leak.
g) Drum Major can also load and unload drums to and from pallets.
It is fully zinc plated and the frame has a two year warranty.