News, Business & Finance, Education & Training
Much needed boost for engineering skills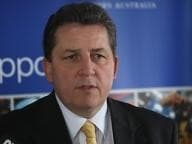 Senator Evans … 'critical'
The federal government has re-instated its Kickstart Employer Incentive payments to provide a much-needed boost for the engineering sector. 
Minister for Skills, Senator Chris Evans, said nine additional key engineering trades are now eligible for Kickstart payments, which triple the incentives made to employers in the first year of taking on an apprentice.
An extra $3,350 will be paid to employers who take on a new engineering apprentice between now and February 28.
This is in addition to the $1,500 commencement payment for eligible employers.
Senator Evans said engineering skills are critical to the Australian economy.
The Government would work with employers and unions to boost the numbers of Australians in apprenticeships, he said.
"Almost every part of the economy relies on these skills in some way but the numbers of apprentices in training isn't keeping up with the growing number of jobs being created for engineering trades.
Ai Group Chief Executive Innes Willox welcomed the change saying almost every sector of the Australian economy utilised engineering skills.
"Engineering apprentice commencements have not fully recovered to pre-GFC levels. The extension of the Kickstart initiative to small and medium size enterprise employers of apprentices in the engineering trades is warranted immediately," Mr Willox said.
Apprentice Kickstart is designed to bring an extra 21,000 apprentices into the workforce and runs until the end of February.
The new eligible trades for Kickstart payments are Aircraft Maintenance Engineer (both Avionics and Mechanical), Fitter, Fitter and Turner, Fitter-Welder, Metal Fabricator, Metal Machinist, Pressure Welder and Toolmaker.