MRT ROLLS OUT NEW PVC CONVEYOR ROLLER RANGE
19-09-2014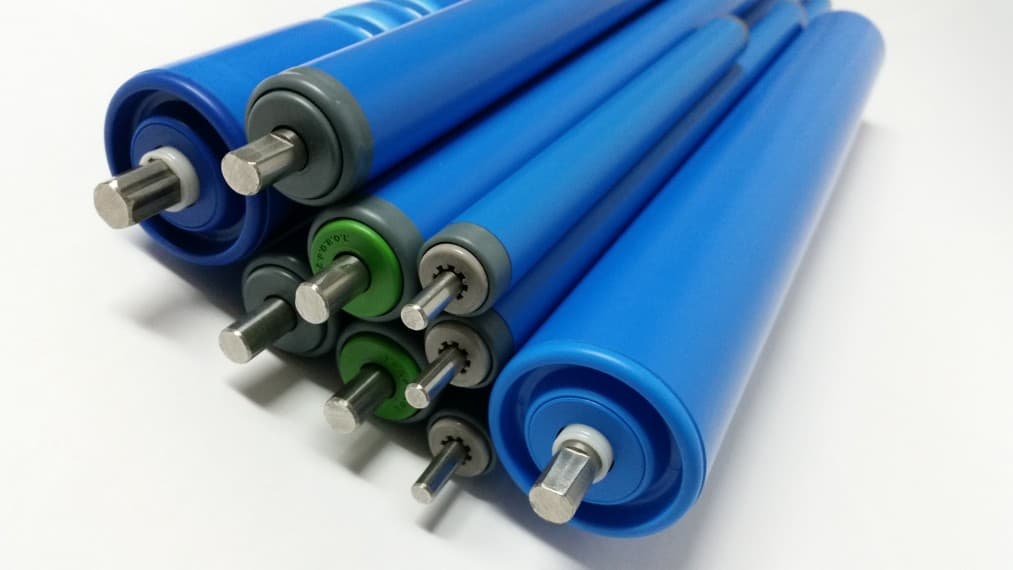 Precision component supplier MRT Australia has released a new range of PVC conveyor rollers designed to improve performance, reliability and cleanliness.
As an innovator in the supply of precision components within the materials handling industry, MRT Australia recognised the need for improved, lightweight PVC rollers in the manufacturing and warehousing industries.
The improved rollers set new standards for smooth running, reliability, cleanliness and being able to offer a true metric roller range across the 20mm, 30mm and 50mm roller sizes.
The new range of rollers is supplied with blue tubing, manufactured from first grade virgin polymer sourced from reputable European suppliers.
No re-granulated polymers are used in the PVC tube material.
This improves cleanliness, hygiene, appearance and allows the tube to be used in food grade applications.
The new PVC tube is also readily grooved for line-shaft type driven roller applications and readily accepts the fitting of tapered sleeves for tapered rollers used in curves.
The new PVC tube is made to tighter tolerances in ovality, concentricity and straightness and perfectly matches with the MRT German precision bearing range.
Tighter tolerance control means less run out and a smoother running roller which combined with the MRT precision double ball bearings results in a free running conveyor roller with low inertia even in light weight applications.
In preparation for the new PVC tube stocks, MRT Australia has invested heavily in new machinery and employee training to cut and process the new tubing during the PVC conveyor roller assembly process.
Most importantly, the new style PVC rollers are available at highly competitive prices.
MRT Australia
Ph: 0419 803619