MRT Australia rolls out the finest components
03-04-2014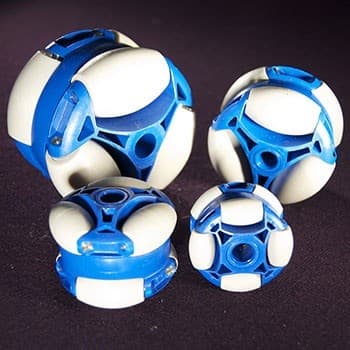 Each component from MRT Australia has been designed and engineered after years of extensive research and development.
Using only quality German materials and engineering practices the Australian company is proud to offer their range of precision drive components to suit most conveyor roller applications.
Whether it is their precision moulded sprockets or micro-V drive assemblies using only virgin engineered polymers or their precision machined steel components, MRT have the product to suit.
Using some key components, MRT can adapt its roller drive range to provide many variations to suit the conveyor designer's specific applications.
The range includes conventional sprockets (single and dual row), Synchro belt drives and the latest version of micro V belt drive assemblies – all of which can be offered in polymer or machined steel.
Versions to suit sanitary wash down situations requiring plated finishes or stainless steel housings and internal bearings complete this part of the MRT range.
MRT offers the industry's tightest moulded or machined tolerances and only the highest material qualities in their product range.
Competitively priced, MRT components are designed to suit the conveyor engineer or machine manufacturer looking for a high quality component or a plant engineer chasing hard to find replacement parts.
Because of the close relationship with their German based business partner, MRT can offer extremely competitive product choices to all industry sectors.
With MRT Australia, quality is never comprised – and their sales and support staff provide expert advice on product use and selection. 
MRT Australia