MOVE TO ESTABLISH LPG VEHICLE PRODUCTION PLANT IN GEELONG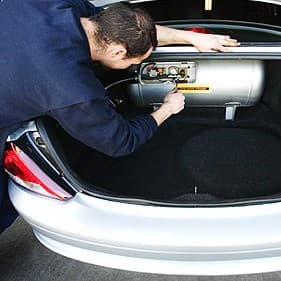 Geelong remains on course to become a Centre of Excellence for a revitalised LPG vehicle manufacturing industry in Victoria.
Minister for Manufacturing, David Hodgett, has announced a grant of $55,000 to help fund a feasibility study for the development of an LPG vehicle production plant in Geelong.
The proposal includes a new Centre of Excellence, which would support hundreds of jobs, re-skill existing automotive workers and utilise existing facilities.
The proposal is a joint initiative between the Victorian Automobile Chamber of Commerce (VACC) and Gas Energy Australia (GEA).
The proposal would provide a much-needed boost to the local economy and maintain Geelong's long-standing association with the automotive industry.
Shadow VIC Treasurer, Tim Pallas has also promised to commit funds to the study. This guarantees the next phase of the LPG vehicle manufacturing proposal will go ahead despite the outcome of Saturday's state election.
"This is an important milestone," VACC Executive Director, David Purchase, said.
"The demand study will establish if the LPG vehicle production proposal has legs. VACC, GEA and the next State Government will each contribute financially to the study and it will determine, one way or another, if the plan is sustainable," Mr Purchase said.
The VACC and GEA proposal was first presented at the Premier's automotive industry roundtable nearly 12 months ago.
Both organisations have promoted the idea to State and Federal Ministers and engaged with industry, councils and the community.
In September, VACC's Executive Board met with Mayor of Geelong, Darryn Lyons, and City of Greater Geelong, Chief Executive, Dr Gillian Miles, to discuss the plan.
The initiative includes the supply of next-generation LPG vehicles to the Australian market, including LPG-powered SUVs, small cars, light commercial and hybrid vehicles, and the creation of more than 500 jobs in the automotive industry.
The production facilities (proposed for Geelong and South Australia) would operate in association with a new national Centre of Excellence, in Geelong. It would provide research and development, training, production protocols, accreditation and product certification.
With Australia's huge reserves of LPG, the initiative would reduce the nation's dependency on oil and improve Australia's energy security. It would also utilise an indigenous resource and reduce vehicle greenhouse gases.