MOVE TO BLOCK ANTI-DUMPING FEE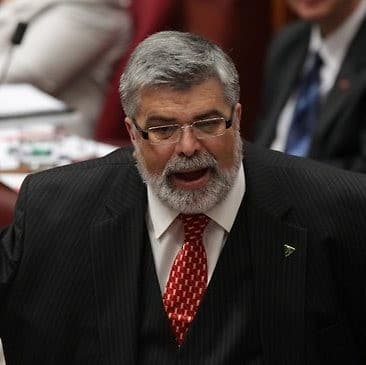 The Senate has blocked Government plans to charge companies a fee for reviews undertaken by the Anti-Dumping Review Panel.
The panel, set up by the government, conducts independent reviews of decisions made in relation to anti-dumping and countervailing investigations.
The Government had planned to impose a $1000 fee for applications to the review panel for small businesses with under 200 employees, and a $10,000 fee for companies with over 200 employees.
However the Senate has supported a motion by Shadow Minister for Research, Innovation and Industry, Senator Kim Carr, to disallow the Government's Customs (Anti-Dumping Review Panel Fee) Instrument 2015.
"Labor had serious reservations about the fee and raised these concerns during debate on the Customs Amendment (Anti-Dumping Measures) Bill 2015 in March last year," said Senator Carr.
"The Government introduced the fee instrument in October 2015 and, after extensive consultations with industry, Labor remained concerned about the proposal," he said.
Senator Carr said the fees are poorly designed and do not take into account any of the feedback from Australian manufacturers.
"In particular, Labor is concerned that large foreign exporters could avoid paying the higher fee, and that the fee could disproportionately affect Australian manufacturers compared with foreign companies," Senator Carr said.
Labor's Shadow Parliamentary Secretary for Manufacturing, Nick Champion wrote to Industry Minister Christopher Pyne outlining Labor's concerns.
However, the Government refused to withdraw the instrument.
"Labor takes the view that Australian manufacturers – companies that employ Australian workers and contribute to the strength of the Australian economy – are invaluable sources of information on what works, and what doesn't work, when it comes to complex policy issues such as anti-dumping," said Senator Carr.  
"Industries, companies and workers are injured when goods from overseas are dumped into the Australian market. That is why it is important that we have a fair and effective anti-dumping regime.
"Labor remains committed to sustaining Australian jobs in manufacturing and other industries and keeping those sectors strong and free from injurious dumping."