Published 01-09-2020
| Article appears in August 2020 Issue
MOUSER WIDENS LINE CARD AND KEEPS NEW PRODUCTS COMING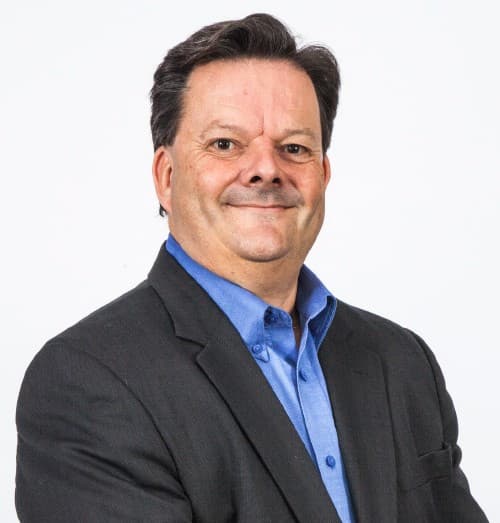 In the midst of the uncertainties of the COVID economy, the world of global transactions and supply chain in business is difficult to forecast. Many companies are taking a "wait and see" approach. However, several multinational companies instead are remaining open as essential businesses and quickly adapting to the current challenge.
One such company is Mouser Electronics, the industry's leading New Product Introduction (NPI) distributor with the widest selection of semiconductors and electronic components.
Mouser was named an essential business and has continued to remain open throughout the global pandemic. The global distributor even grew its industry-leading line card by adding 45 new manufacturers in the first half of 2020.
Growing Mouser's current line card to almost 850 manufacturer partners, these new manufacturers enable Mouser to provide an even wider range of product options for its global customer base of design engineers, component buyers, and procurement agents. As the COVID-19 pandemic persists, supply chains worldwide remain in a state of flux, but Mouser has weathered that challenge through a variety of approaches across their 27 worldwide locations.
The global distributor already had many digital processes in place, including an industry-leading e-commerce website to transact business in 27 currencies and 21 languages. Additionally, the company has increased automation and efficiency in its Global Distribution Centre and transitioned some of its customer service representatives to a successful remote work model. Teams in Mouser's 27 offices are busy working and helping local customers via phone, email and chat.
The authorised distributor also added value to its e-Commerce experience with a full suite of online purchasing services & tools for customers. The latest Mouser initiative is a Price and Availability Assistant, which allows customers around the world to easily check prices and availability of the millions of electronic components in the Mouser online catalogue.
Mouser stocks the widest breadth of inventory in the world, specializing in the rapid introduction of new products and technologies for engineers and buyers worldwide. The company's extensive product offerings include semiconductors, interconnects, embedded, connectors, passives and electromechanical, and are sourced from more than 800 leading manufacturers.
Mark Burr-Lonnon, Senior Vice President of Global Sales and Service & EMEA and APAC Business, helps guide the company's global service strategy, as well as the day-to-day international efforts.
"It's too soon to tell what the full economic impact of the global pandemic will be on manufacturing," he says. "But even with the sudden economic downturn, the use of electronic devices and systems seems to be strong worldwide. We are still shipping hundreds of thousands of components weekly. With addition of almost 50 new manufacturers in just the first half of the year, we are committed to being the industry's NPI leader and one-stop source for the board-level components and development tools needed for a complete project design."
With 27 customer service centres strategically positioned around the world providing local language, currency and same-time-zone support, Burr-Lonnon says Mouser helps customers access its broad product selection and design resources. He says it's never been more important for component buyers and design engineers to purchase from authorised global distributors.
Inevitably, the pandemic has ramped up demand for online purchase, shipping and delivery of electronic components for safety and efficacy. In Australia, a recent survey reveals up to 80 per cent of Australians are conducting their purchases online, an unexpected offshoot of life within a pandemic.
"Some sources are very limited in their component offerings," Burr-Lonnon says. "With Mouser, customers can source their entire bill of materials. It's an easy, one-stop buying experience."
To add value to their services and products on offer, the company is pleased to be AS6496 accredited. This makes them the industry's first authorised distributor accredited with the aerospace industry's high standard in preventative measures against distribution of counterfeit electronic components.
"The AS6496 aerospace standard sets requirements for the avoidance, detection, mitigation and disposition of counterfeit products in the authorised distribution supply chain," Burr-Lonnon says.
This accreditation adds extra security and peace of mind for Mouser customers.
"Mouser has the efficiencies, security and convenience. We are a top-10 global distributor and have everything for buyers' BOMs," he says. "Whether customers are buying online or through one of our trained customer service representatives, we have the professionals and procedures in place to ensure an effective and efficient supply chain free of counterfeit market products."
Burr-Lonnon says the acceleration of the digital revolution, including 5G technology and the Internet of Things, is helping to drive demand, even amid the current challenges. "The expansion of IoT will fuel global need across all industries for semiconductors and electronic components," he says. "With 5G, AI, robotics, industrial automation and transportation, this will propel our industry for the next decade."
"We're seeing new sensor technologies as well as the latest in power management and advancement in microprocessors," Burr-Lonnon concludes. "Automotive, factory and home automation will continue to be emerging markets as more technologies are introduced to make buildings, homes and vehicles smarter and safer."
With the advent of new technologies from its manufacturers, Mouser is well positioned for the future.
Burr-Lonnon anticipates there will be an increased need for wireless, mobile and telecommunications devices, all of which are integrated with the global distribution capability Mouser provides. The company hopes to meet the growing global demand with a newly expanded, state-of-the-art, global Headquarters and Distribution Centre, spanning 1 million square feet in Texas, USA.