Mouser adds multizone time-of-flight sensors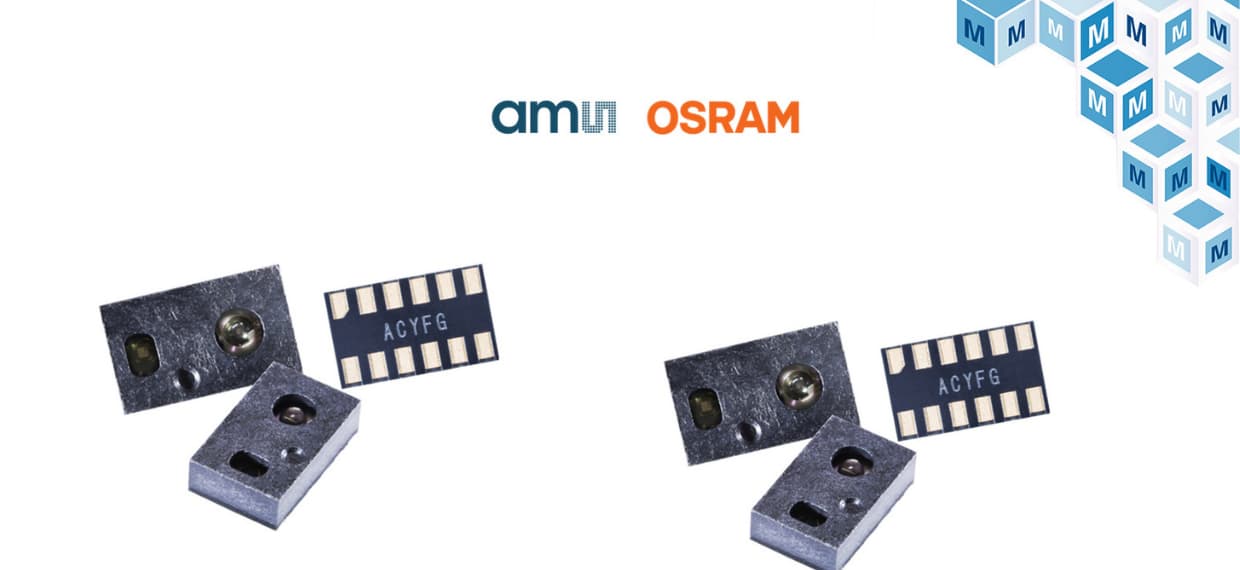 Mouser Electronics, which globally distributes semiconductors and electronic components, has unveiled the TMF8820, TMF8821, and TMF8828 multizone time-of-flight sensors from ams OSRAM. The high-performance direct-time-of-flight (dToF) sensors achieve a 5-meter detection range, while the devices' multi-lens array significantly widens the field of illumination.
The TMF8820 and TMF8821 sensors, and TMF8828 senso, are built using single-photon avalanche diode (SPAD) array, time-to-digital converter (TDC), and histogram technology. The sensors feature an associated vertical-cavity surface-emitting laser (VCSEL), while the high-quality lens on the SPAD supports a dynamically adjustable field of view up to 63°.
The versatile sensors enable detection of the target area in multiple zones with extremely precise measurement results. The sensors can also detect multiple objects per zone, allowing automated robots to gain additional sensory awareness and provide early alerts to potential obstacles. Raw data The TMF8820, TMF8821, and TMF8828 sensors from ams OSRAM perform all raw data processing on chip, and the devices report both distance information and confidence values through an I²C interface. Housed in a single compact modular package, the sensors support a range of demanding applications, including laser detect autofocus for mobile phone cameras, object detection and collision avoidance, presence detection, and light curtain applications for industrial safety designs. Mouser / TMF8820, TMF8821, and TMF8828 dToF Sensors from ams OSRAM.
Technical resources
As a global authorized distributor, Mouser offers a wide selection of the newest semiconductors and electronic components and its customers can expect 100 per cent certified, genuine products that are fully traceable from each of its manufacturer partners. To help speed customers' designs, Mouser's website hosts an extensive library of technical resources, including a Technical Resource Center, along with product data sheets, supplier-specific reference designs, application notes, technical design information, engineering tools and other helpful information. Engineers can stay abreast of today's exciting product, technology and application news through Mouser's complimentary e-newsletter. Mouser's email news and reference subscriptions are customizable to the unique and changing project needs of customers and subscribers. No other distributor gives engineers this much customization and control over the information they receive. Learn about emerging technologies, product trends and more by signing up today at https://sub.info.mouser.com/subscriber.