MOUNTING KITS MAKE CABINET COOLERS EASY TO FIT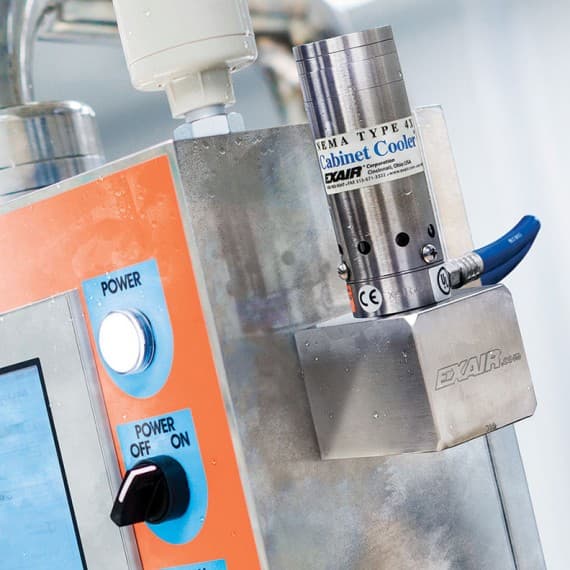 New side-mount kits from Compressed Air Australia offer extra flexibility in adding Exair's cabinet coolers to NEMA 4X electrical enclosures, particularly in space-constrained installations.
Made from 316 grade stainless steel, the corrosion resistant mounting kits maintain the NEMA 4X rating of both large and small electrical enclosures.
Exair cabinet coolers turn a standard compressed air supply to a cooling airflow at -7°C without using refrigerants or CFCs. This cold air is circulated through the enclosure to cool the circuitry within. Applications include cooling PLCs, microprocessors, variable frequency drives, industrial computers, and robotics.
The cabinet coolers are UL Listed, conform to the CE general safety directive for machinery and have no moving parts to wear out. Models for use on NEMA 4 and 12 enclosures are also available.
Compressed Air Australia
1300 787 688
www.caasafety.com.au