MOTORLESS ELECTRIC ACTUATORS FOR FLEXIBLE AUTOMATION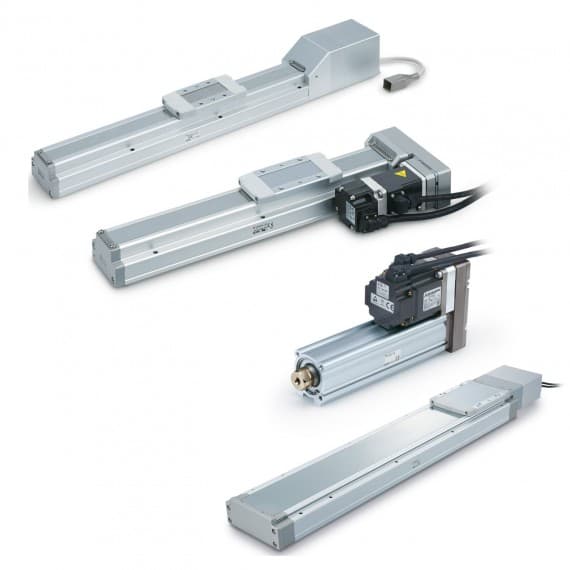 Filling the gap between complex electric actuators and basic air-operated cylinders, SMC reckons its LE series range of motorless electric actuators offers a number of performance benefits. And, with easy installation and the flexibility to improved performance, this series is the perfect solution for applications with existing motor platforms that need a custom solution.
The motorless option is available for a range of electric actuators within the LE series, including the LEFS slider type, LEFB slider type, LEJS high-rigidity slider type, LEY rod type and LEYG guided rod type. The devices are compatible with motors from 16 different manufacturers, including Rockwell, Mitsubishi, Omron, Yaskawa and Beckhoff .
Highlights of the LE series include the original LEFS slider, which features various motor mount options. Complete with its compatible guide, it is ideal for constructing gantry-style systems and heavy offset loads.
The AC servo version of the LEFB slider features a flexible motor mounting option to allow for protruding loads. This belt-driven actuator is good for long-stroke applications for traversing lighter loads and high speeds.
Complementing the LE series actuators, SMC's JXC91 series step motor controller can be used to integrate EtherCAT, Ethernet IP or Profinet communication.
The JXC91 is easy to install, easy to use and requires less wiring. The controller both monitors the actuator status and can change actuator movement data, making it ideal for use in pick and place, filling and conveyor applications.
SMC Corporation (Australia)
1800 763 862
www.smcanz.com