MOST CUSTOMERS THINK THEY KNOW BETTER THAN YOU...
14-07-2016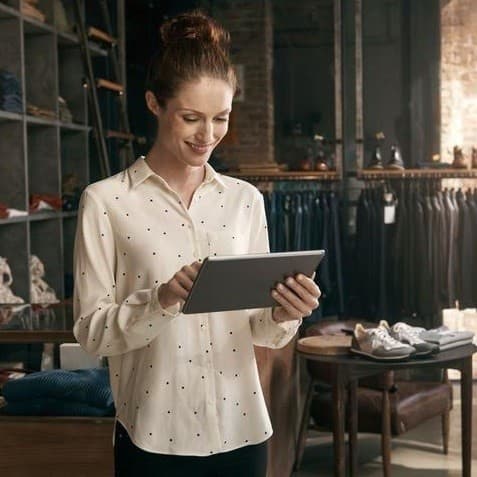 Consumers are becoming more and more informed, and if you're going to keep them as your customers, you have to know more than they do.
Over the past decade, the internet and smartphone revolution has changed the rules of shopping and presented retailers with the challenge of their lives as they strive to stay ahead of the digital curve.
With the plethora of information avaliable at their fingertips, customers are becoming increasingly willing to double-check facts, shop around for better deals, and do their own research.
Whilst retail companies have focused much attention on honing their online offering, a recent survey of 1,000 Australian consumers by Manhattan Associates highlights that shoppers have become increasingly frustrated that their in-store shopping experience does not match the quality of their experience online.
The essence of a good shopping experience has all the information you could need, right at your fingertips, and flesh-and-blood shop staff are having trouble keeping up with the digital databases the internet offers.
Of the Australian shoppers surveyed, the majority acknowledged the importance of the store associate in achieving a good shopping experience, with only five per cent denying their importance at all.
However, a massive 73 per cent feel they know more about the products and services in store than the store associates themselves. And, with 63 per cent declaring they would interact more with a store assistant if their experience was tailored, it is clear that personalisation is also high on the agenda for the tech-savvy consumer.
Raghav Sibal, managing director, Manhattan Associates, ANZ comments, "This is an era of ever heightened customer expectations. Consumers have come to rely on their own technology assisted resourcefulness to make more informed purchase decisions, which makes the store assistant look increasingly redundant when they aren't equipped with the same. Retailers also need to ensure assistants have the right skills to engage with customers - both soft people skills and specific technology skills to deliver a new level of personal experience."
So, what are you doing for your customers that the internet can't?