THE MOST ADVANCED HEARING PROTECTION: NEW TO AUSTRALIA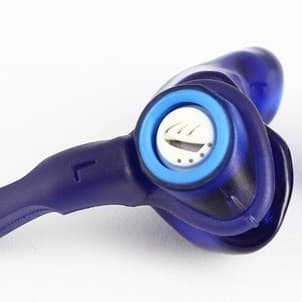 In a noisy workplace, in order to communicate, workers may remove their earplugs or earmuffs for a minute or two any number of times during the day.  
While this may seem harmless, the reality is that with each removal workers may be developing a slow and insidious disease – occupational noise induced hearing loss (ONIHL).
ONIHL does not happen overnight.  But when it does happen, it is usually devastating for the affected person. 
Imagine being enclosed in a bubble that allows you to see the world, your family, your co-workers, but not to hear them. 
Not being able to hear a child laugh, your favourite song, or tragically, a car come screeching towards you.
Sadly, ONIHL is permanent and irreversible, but the good news is that is preventable.
Cotral Lab, the European leader in customised hearing protection for the past 20 years, is now operating in Australia and is bringing to Australian workers the most effective solution for the prevention of ONHIL.
Russel Klugman, Managing Director of Cotral Australia, has seen first-hand what a toll deafness can take on a family, and he is determined to reduce ONIHL in the Australian workforce.
Russel's father suffers from ONIHL after a life-long career in clothing manufacturing. Russel knows how his father's quality of life has been adversely affected and he is very passionate when it comes to prevention of ONIHL. 
"There is no reason why Australian workers shouldn't benefit from the same effective solutions to ONHIL that are available in other parts of the world."
Cotral's customised hearing protectors (CHP's) have special filters that are selected according the actual noise environment of each worker. 
Each CHP is individually manufactured from a mould of the ear, so that it fits like a glove and is extremely comfortable.  
"We have received feedback that our CHP's are so comfortable that wearers have actually forgotten they are wearing them," Russel says.
"Comfort is essential for compliance and 100 percent wear in noisy environments."
Cotral
Ph: 02 9667 3268 (NSW, QLD, ACT, NT)
Ph: 03 9597 9651 (VIC, TAS, SA, WA)