Mortuary Scale Bound for Northern NSW Hospital
21-12-2015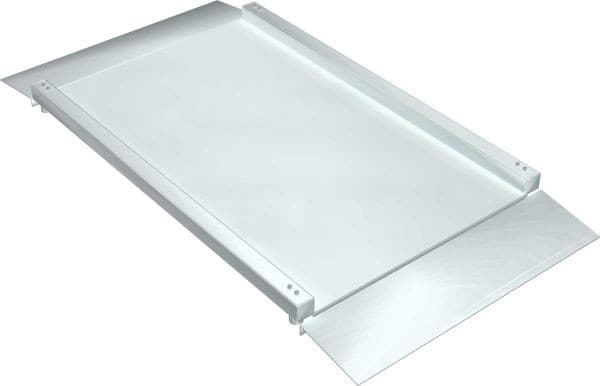 AccuWeigh Queensland's Angela Ashcroft recently sold a stainless steel Mortuary Platform Scale to a northern NSW hospital. The Mortuary Scale is deliberately constructed as a drop-centre style platform scale to aid in the rolling on and off of trolleys. AccuWeigh typically supply these scales with a ramp at one end and a stop plate at the other for one direction use. However, we can optionally supply two ramps, one at either end for bidirectional use.
Finished in a polished stainless steel and folded rather than welded at the weighing area, the Mortuary Scale is easy to clean down and is resistant to harbouring bacteria and foreign matter which would otherwise jeopardise sterile environments such as hospitals and morgues.
AccuWeigh provides many niche products specifically suited to certain environments or applications and this is just one example of the flexibility in product supply that AccuWeigh offers to its customers. We also can supply numerous other types of health industry scales such as precision personal weighers, wheelchair weighers, chair scales, bed weighers, bariatric scales, baby weighers and more.
Check out our range of health industry weighing solutions here: www.accuweigh.com.au/weighing-scales/baby-medical-weighing.php.