MOROCCO SET TO HAVE WORLD'S LARGEST CONCENTRATED SOLAR PLANT
30-10-2015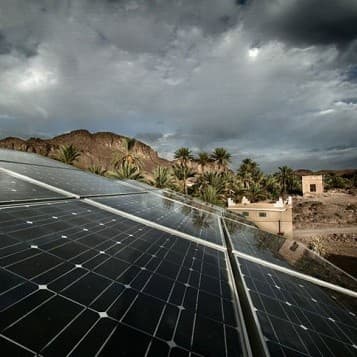 Morocco has began plans to take advantage of the 3000 hours of sunlight it receives to build four linked solar mega plants, alongside a hydro and wind power plant to help power half of Morocco by 2020.
The initial stage, Noor (meaning light) 1, will start next month and is expected to produce 160 megawatts of electricity. The project has been funded primarily by an investment of $9 billion, coming mostly from the European Investment bank, World Bank, and Moroccan government.
Although being in the sunniest continent in the world, progress of solar energy has been low.
The new solar plants are a means of seeing this change in the near future.