| Article appears in February 2020 Issue
MORE OF THE SAME AS FABRICATOR EXPANDS MANUFACTURING OPERATIONS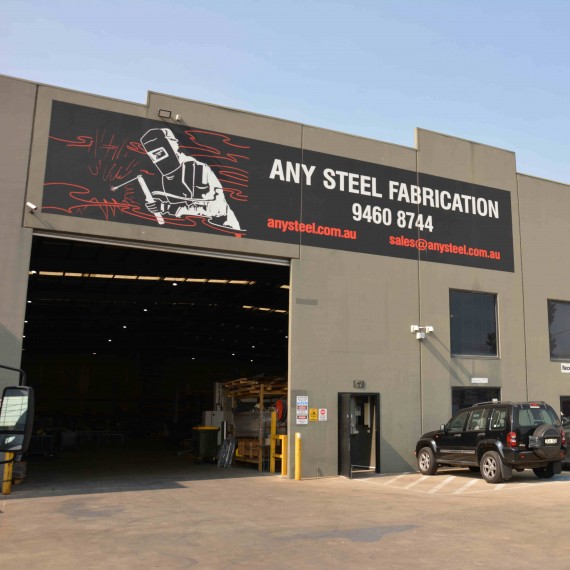 A Melbourne company founded almost 30 years ago by a fitter and turner working at Mistral Fans is developing an impressive reputation for its fabrication and manufacturing work.
Any Steel Fabrication specialises in custom work in both mild and stainless steel, delivering everything from one-off specials to larger-scale manufacturing jobs. Today, Any Steel Fabrication operates with a team of between 14 and 17 skilled operatives, boasting well over 50 years of experience between them.
Stan Vasilopoulos first struck out on his own in 1988, leaving Mistral Fans and purchasing a small lathe and a mill-drill from Hare & Forbes. He set up the machines in his father's garage and set about manufacturing pulleys for gymnasium equipment.
Vasilopoulos is keen to make the point that he paid cash for those first two machines from Hare & Forbes; and also that the mill-drill is still in use to this day.
After seven years working out his father's back yard, Vasilopoulos moved his operations into a small unit in Thomastown, which he still owns, and Any Steel Fabrication was born.
While Vasilopoulos has continued to source his machinery from Hare & Forbes, there has been another common factor over more recent years: a reliance on the Turkish made Baykal brand of machine tools.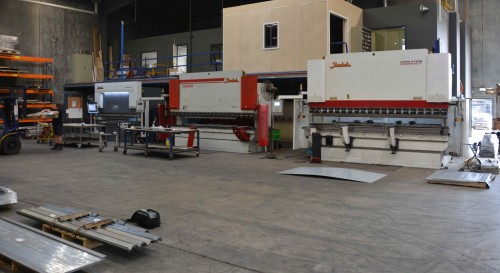 The first Baykal machine was purchased from Hare & Forbes in 2007, a 4-metre 160-tonne CNC press brake that is still in use today. And like all members of the Baykal press brake range, that machine is based on a rigid monoblock steel frame, which guarantees minimal deflection under load for repeatable accurate bending.
Today, the workshop at Any Steel Fabrication in Campbellfield features an array of Baykal CNC presses with capacities up to 300 tonnes (including that original unit with an upgraded CNC unit). There is also a Baykal guillotine, and – in pride of place – a Baykal BPS1503 X 170XPR CNC plasma machine.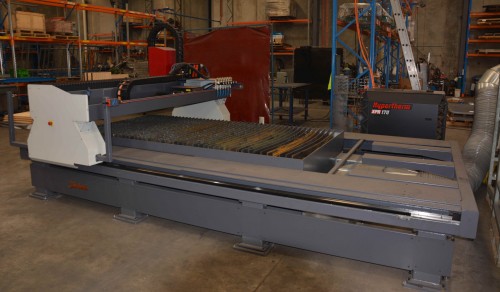 That plasma machine combines a highly rigid table typical of the Baykal product line with the industry standard Hypertherm plasma unit. And it has allowed Any Steel to take control back over more of its production by removing the need to send cutting work out to subcontractors.
"When you buy any machine, you have to know that you have the backup to rely on, and buying Baykal equipment from Hare & Forbes I'm confident that I'll get the support I need," he says.
"All the Baykal machines have been very reliable. There's been the odd minor issue, but these have all been sorted out very quickly. That's why I'm comfortable in continuing to source Baykal machines from Hare & Forbes."
The next arrival is likely to be a fourth Baykal CNC press brake, the largest of all, with a 6-metre bed and 400 tonne capacity.
With such a large investment in machinery, it is probably no surprise that Stan Vasilopoulos sees his company's future moving towards the mass production side of the business, producing higher volume runs to support other fabricators in the region. And with the addition of his engineering graduate son to the team, the company will have even more resources at its hands to take on ever more ambitious fabrication and manufacturing projects.
Going forward, the biggest problem for Any Steel Fabrication appears to be lack of space. With the company's ambitious expansion programme and the acquisition of still more Baykal machine tools, the premises in Campbellfield are starting to fill with equipment after only two years in occupation.
But that is just the sort of problem that most other companies would love to have. For Stan Vasilopoulos, it's evidence of success.
Any Steel Fabrication
anysteel.com.au
Hare & Forbes Machineryhouse
www.machineryhouse.com.au