More overseas workers needed to combat skills crisis
31-08-2010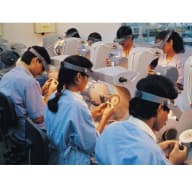 The Australian Industry Group has called for a 15 percent increase in Australia's immigration intake to meet current and future skills shortages.
The AiGroup wants immigration numbers increased from 190,000 this year to 220,000 for the 2014-15 financial year – with an emphasis on skilled workers.
The proposal is contained in an AiGroup submission to the federal government on the size of the immigration program to be set in the May Budget.
Ai Group Chief Executive, Innes Willox said the proposed increase takes into account the proven benefits to the economy of a strong migration program. 
"An increase in migrant numbers supports positive growth in our population and especially in our adult workforce, which is important due to relatively low rates of natural population growth," he said. 
Mr Willox said a higher skilled migration intake is appropriate because of:
Australia's historically low (albeit growing) unemployment rates
The deepening impacts of our ageing workforce (with 9 percent of all Australian employees now aged 60 or over and 17 percent aged 55 or over)
Persistent skill shortages in key growth industries including mining services, engineering, infrastructure and health services.
With a positive upturn in national housing market activity, the AiGroup expects the residential and commercial construction cycles to pick up significantly from 2014-15.
This in turn will lead to further skilled trade shortages, which will be exacerbated by the flow of construction workers into the mining sector and reduced trades apprenticeship numbers in recent years.
Mr Willox said skills shortages would be worse for occupations requiring Science, Technology, Engineering and Mathematics (STEM) skills.
"While up-skilling our current workforce remains a priority, a larger skilled migration program will be necessary to manage the current situation and to assist in smoothing the path to future growth across the economy," Mr Willox said.
The AiGroup's full submission is available at: www.aigroup.asn.au