MORE OPTIONS IN INDUSTRY STANDARD CONNECTOR RANGES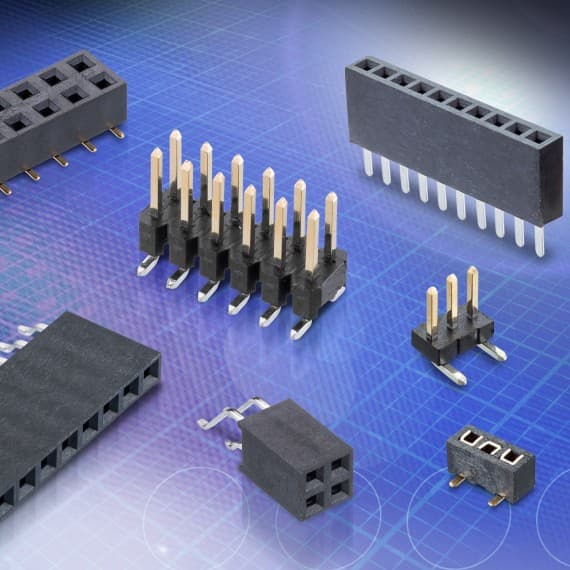 Harwin has expanded its successful Industry Standard Connector ranges, including the Archer M50, M22 and M20 interconnects.
The range extensions include new orientations, different connector pin counts and new soldering options. Applications include: industrial drives, transformers and control systems; IoT applications such as smart meters, sensors and tracking; and LED lighting.
The 1.27mm-pitch Archer M50 connector range now includes a complete range of single-row pin headers and sockets, in both through-board and surface-mount format. The 2mm-pitch M22 range has been extended with the addition of single- and double-row SMT horizontal sockets.  And the 2.54mm-pitch M20 range now includes single- and double-row SMT horizontal sockets, a double-row vertical SMT pin header with location pegs, plus a low-profile dual-entry vertical SMT socket.
All the Industry Standard Connectors conform to current conventions for pin header and socket systems, backed by Harwin's reputation for quality, global availability and full technical support, including fast turnaround of samples on request.
Harwin
+65 6 779 4909
www.harwin.com