More flexibility needed with workplace awards: AiGroup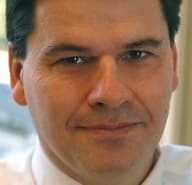 The Australian Industry Group is pushing for greater flexibility for employers and employees under the workplace award system.
In a submission to the Fair Work Commission's Four Yearly Review of Modern Awards the AiGroup argues that modern awards need to support job creation.
"The softening economic environment and labour market need to be carefully considered during the Review," said AiGroup Chief Executive Innes Willox.
"While awards are less important than they once were, they still provide a very important safety net for employees and employers, he said.
"Awards should be flexible and not impose undue barriers on employers and employees."
Mr Willox said many modern award provisions still reflect the award conditions from a previous era. Several awards do not provide for part time employment.
In its submission the Ai Group will pursue proposals to make awards more flexible including:
The taking of annual leave
The ability to cash out annual leave beyond four weeks of accrued leave, by agreement between the employee and employer
Time off in lieu of overtime
Part-time employment.
"In contrast to Ai Group, the unions are seeking to reduce flexibility in areas such as casual employment, said Mr Willox. "Ai Group will be strongly opposing this claim."
The Four Year Review is set to continue for at least the next 18 months.
Mr Willox said Ai Group would take a leading role in representing the interests of employers to ensure the award system remains "flexible, productive and fair for all parties."
The full submission is available at:
http://www.fwc.gov.au/sites/awardsmodernfouryr/submissions/AM20141_sub_AiG_030214.pdf