MORE FLEX FROM RIBBON CABLE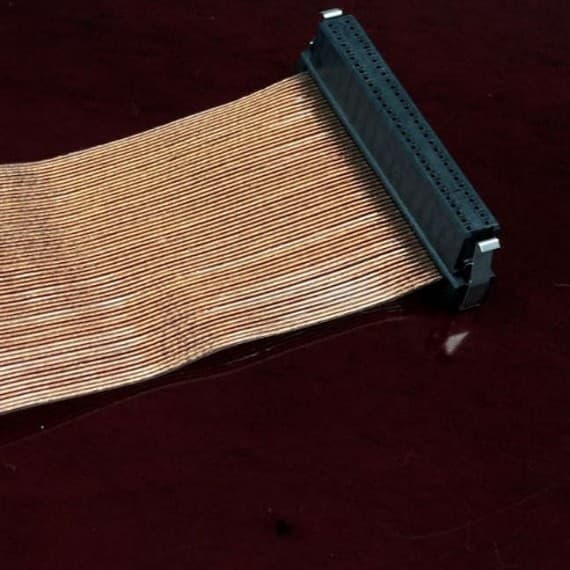 Treotham has a new ultra-flexible micro IDC ribbon cable from Cicoil. And, unlike stiff PVC and Teflon versions, the space-saving, 0.025in-pitch Cicoil version has been designed for tight routing applications that require dependable signal density and reduced cable width. It is also tolerant of harsh environments, mechanical stress and extreme temperatures (-65 to +260°C).
Cicoil's patented extrusion process allows individually encased, finely stranded bare copper wires to be placed in a very small flat profile, precisely controlling the spacing of each component and the overall cable shape. Approximately, half the size of standard 28 AWG IDC ribbon cables, the new 30 AWG Flexx-Sil rubber jacketed cables are available with up to 64 conductors and fully terminated assemblies are offered in 3, 6 and 12-foot lengths.
The cables are compatible with all insulation displacement connectors, are rated for 3000V DC and are resistant to water, alcohol, hydrogen peroxide, humidity, UV light, radiation, flames, aging, autoclave, ozone, sunlight, fungus, vibration and many chemicals.
Cicoil's halogen-free micro IDC ribbon cable is UL and CSA Recognised, CE Conforming, RoHS and REACH Compliant and Class One Clean Room Rated.
Treotham Automation
1300 65 75 64
www.treotham.com.au