Moore Equipment merges with TENTE
31-08-2010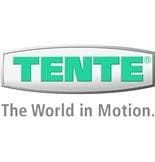 After 25 years as a leading supplier of castors, R. Moore equipment has been sold.
The business has been acquired by the TENTE brand of wheels and castors and will now be known as TENTE Castors & Wheels Pty Ltd.
Founder and managing director of Moore Equipment, Richard Moore and his wife Sharon thanked their customers for their support over the last 25 years.
"We can assure you of continuing excellent service from the staff who will all remain with the new business, said Mr Moore.
"Sharon and I started Moore Equipment from humble beginnings in Henderson Road Alexandria, said Mr Moore. "The business continued to grow. Unfortunately Sharon had contracted multiple sclerosis some years earlier and as her condition worsened she could not fully continue to play an active role in the company.
"I am now in the fortunate position where I can hand over the reins and devote more time to my beautiful wife, Sharon." 
Tente Castors & Wheels Pty Ltd Australia has become the 27th sister company, and now part of TENTE International, with the head office based in Germany. 
"We will have the global support and guidance to take this business to the next level," said new managing director Grant Smith.
"The team at Tente Castors & Wheels Pty Ltd look forward to continuing and growing our already existing relationships which we have built over many years. 
"We will endeavour to supply quality wheels and castors and material handling products for all your future needs."
Tente Castors & Wheels Pty Ltd
Ph: 02 9519 5540