MONTAGUE COLD STORAGE SAVES ENERGY WITH POWERSTAR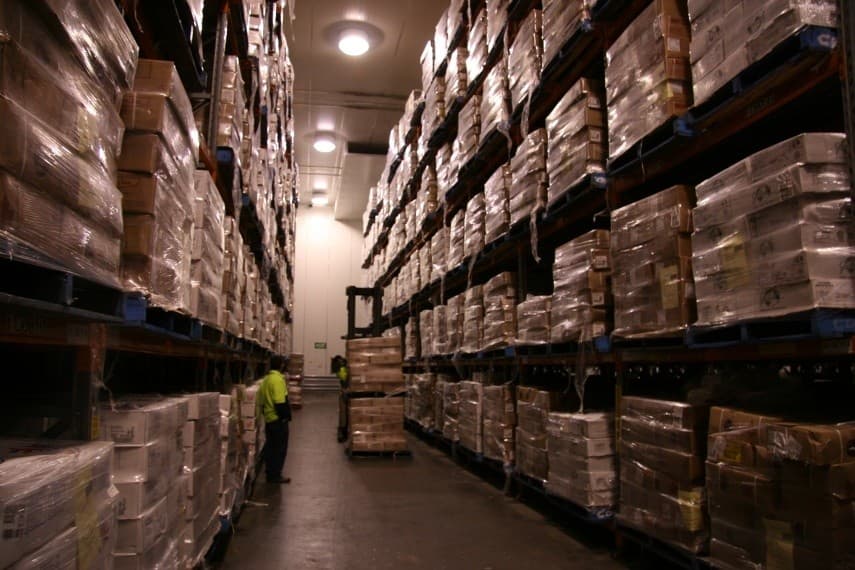 Montague Cold Storage is set to install the largest Powerstar high voltage unit in the southern hemisphere.
The Powerstar HV MAX 2000 kVA transformer will be located a new temperature controlled distribution centre at Truganina in Melbourne's west.
Currently under construction, the new warehouse is 16,000 sqm and will hold just under 30,000 pallets of product, all designed to operate at -25°C.
Montague Cold Storage specialises in temperature controlled warehousing and inventory management. Customers are primarily food manufacturers such as Murray Goulburn, Patties Foods, Fonterra, Lion and Heinz.
Since its inception in 1948, Montague has developed seven flexible and energy efficient cold storage facilities across Victoria and Tasmania. When constructed, Truganina would be its eighth warehouse.
Glenn Edwards, National Logistics and Property Manager for Montague said: "Being a greenfield site rather than a retrofit it was a more cost effective option to go with an HV supply and an energy efficient, HV transformer with built in voltage optimisation.
"We investigated a number of high voltage transformers, but decided on the Powerstar."
HV MAX is the only type of transformer in the world with built in voltage optimisation and power conditioning advantages.
With fixed input voltage, the patented Powerstar HV MAX is a low-loss high voltage transformer with an amorphous metal core. It utilises electronic-dynamic intelligent technology that automatically adjusts voltage to a user defined, optimum voltage output.
"Because we are purchasing the Powerstar HV MAX transformer and equipment from day one, service and support are very important to us," said Mr Edwards. "Powerstar distributor Corospark is working with us and will be handling the installation."
Mr Edwards has more than 12 years' experience with Montague and 20 years industry experience within the refrigerated warehousing industry. With a keen eye for detail, he has been at the forefront in the design and start-up of new facilities.
"Making the whole site as energy efficient as possible has been one of our objectives with energy efficient LED lighting supplied by Maser and a refrigeration system designed for maximum efficiency including the use of variable speed drives.
"The Powerstar transformer is the most energy efficient 2000 kVA HV transformer in the world and will provide us with a considerable return on investment. It will eliminate the production of thousands of tonnes of carbon emissions every year."
The Powerstar HV MAX has super-low load losses, delivers greater efficiency and increased savings over older transformers. Compared to conventional steel core transformers, users of Powerstar HV MAX can obtain savings of up to 75 per cent.
The stabilised voltage output is an important feature for sites that require high levels of reliability and security that may need to contend with high levels of fluctuating voltage, heavy night loading and critical operations.
"While the Powerstar unit is a little bit more expensive than standard transformers, we weighed up all the benefits that come with it including the energy efficiency, a good return on investment and payback period, the 15 year warranty, the local support, the voltage optimisation and the guarantee around those savings, Mr Edwards said.
"All this demonstrated to us that it was a very good and worthwhile investment."
Powerstar Australia
Ph: 1300 659 463