Monitoring converged industrial IT infrastructure during the pandemic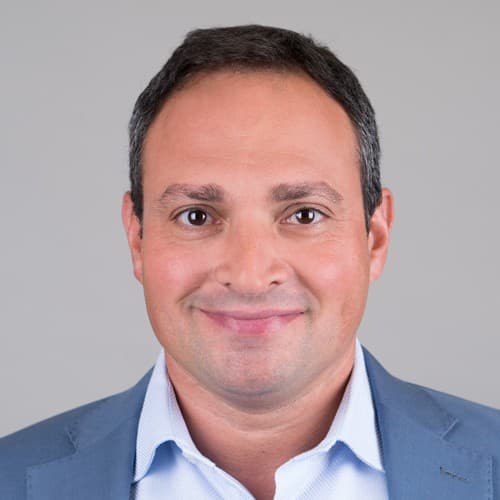 No one could have predicted a pandemic would sweep the globe and we should acknowledge that we will see permanent structural and infrastructure change in its aftermath right around the world.
This change is already apparent as organisations move on from their initial pandemic responses to a period of recovery and now a reimagination of how they will operate. There has been more digital adoption in the last few months than we have had in a number of years. We have done so out of necessity and this has resulted in a big increase in productivity as we've learned how collaboration has been quickly forced to change.
There will not be a single healthcare organisation that thinks telemedicine is still a niche. All of the digital delivery that was forced on many organisations is now going to be mainstream. Every retailer will have contactless click-and-collect and every manufacturer will have digital twins so they can do lights out manufacturing.
Digital transformation is something that almost all organisations are now facing, and industrial IT is no exception. While factory floors and production lines have scrambled to meet the new challenges brought about by the pandemic, digitalisation of manufacturing sites brings about its own set of difficulties including convergence of industrial IT infrastructure. But first we should ask just what digitisation and convergence means for industrial IT?
Digitisation and convergence
In many industries, digitisation has been transforming the technological landscape for the past few decades. And as digitisation adds new elements to the IT infrastructure, it has two consequences: one, it forces a modernisation of parts of the infrastructure that have historically been isolated, and two, it requires these older parts to be able to connect and communicate with the newer parts. This results in a convergence of multiple disparate technologies.
For industrial IT, there are several aspects to this convergence including operational technology (OT), information technology (IT) and the Industrial Internet of Things (IIoT).
Operational Technology
Operational technology (OT) is hardware and software that detects or causes a change, through the direct monitoring and/or control of industrial equipment, assets, processes and events. OT includes industrial control systems (ICS), such as supervisory control and data acquisition (SCADA) systems, programmable logic controllers (PLC), remote terminal units (RTU), Industrial PCs (IPC), and distributed control systems (DCS), to name a few. Many of these systems have historically been closed and isolated, not needing to communicate with the outside world much, and have resulted in the systems and platforms using their own standards and protocols.
Information Technology (IT)
This is the traditional infrastructure that you would find in any IT environment and consists of routers, servers, storage, switches, domain controllers and other hardware and software required for communicating data.
Industrial Internet of Things (IIoT)
Since digital transformation in the industrial sector started, more and more connected and smart devices are appearing in factory settings. This includes sensors for monitoring environmental factors like temperature and humidity, as well as devices needed for smart automation.
Digitisation is also a driver for retrofitting existing solutions, in order to make existing machines smarter using IIoT devices.
The rise of the industrial edge
IT and OT were previously very siloed within factory infrastructure, with engineers managing the OT aspects and system administrators managing the IT aspects. These systems were, until recently, very rarely interconnected. But now, digitisation is sparking convergence.
Data is key to managing production processes effectively and needs to be gathered, analysed and utilised at all levels, from the production floor through to the facility itself. This means that devices that were previously isolated now take the programmable logic controllers, such as the need to connect to data collection systems.
Examples of this include industrial PCs, RTUs or PLCs use protocols to connect to the cloud or other data collection systems. The hardware itself is also becoming more consolidated as single computers (like industrial PCs) can perform the same functions that would previously require multiple pieces of hardware.
All of this has resulted in industrial edge devices becoming data aggregation points that are connected to various systems, and thus a key part of a solution to monitor the infrastructure. The role of these edge devices and gateways makes them a vital part of a monitoring strategy. Gartner describes them as "IoT gateways", which is a bridge between a field network and the IoT platform or sometimes a business application. Industrial IoT gateways can be viewed as data aggregation points for field devices or wireless networks. They provide local storage and compute capabilities as well as a user interface for data processing and system management.
Merging the monitoring view
Convergence also has an effect on monitoring; previously, OT would be monitored either by means provided by the machines or devices, or from the industrial control system. Meanwhile, IT would be monitored with traditional monitoring tools. IIoT devices might provide their own dashboards for monitoring.
The challenge with monitoring this converging industrial infrastructure is that manufacturers need to bring various metrics into a single consolidated view. Essentially, when managing a merging industrial infrastructure those responsible for monitoring it need an overview of the traditional IT elements, the OT elements like the gateway devices and all other metrics from IIoT devices.