| Article appears in February 2020 Issue
MOISTURE CURING ADHESIVE SEALS UNDER WATER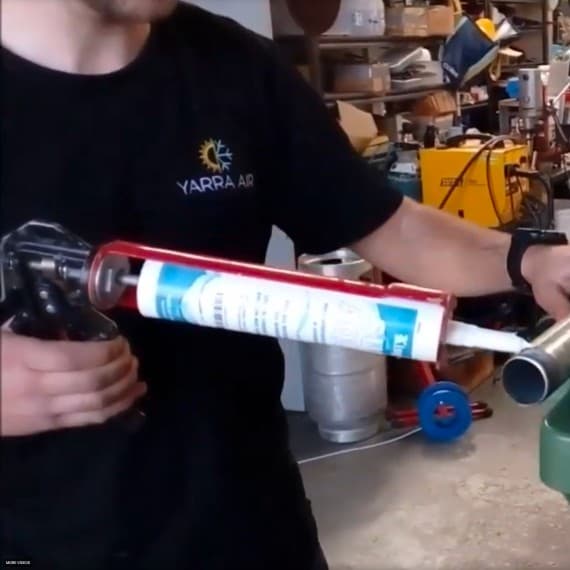 Available now from Pack King, Sub Aqua is a high-tack adhesive and sealant that quite literally works both in and under water. Billed as "the tradie in your toolbox", this versatile adhesive cures using moisture from the air or from direct contact with water.
It bonds quickly, but after 48 hours Sub Aqua cures to a rubber-like consistency (Shore A55). Yet it remains flexible, so it can accommodate movement and so can be used to join almost anything to almost anything.
It is non-flammable, and does not contain isocyanate, solvent or silicone. However, as it is an MS polymer (or silyl-modified polyether) it is not suitable for direct food contact.
Applications include sealing leaking vessels or roofs, fixing broken pavers or expansion joints, and sealing pipe joints. And Sub Aqua can be applied directly to any surface without the need for elaborate cleaning – just remove loose debris.
It enables up to 20kg of stone, metal, wood, many plastics to be fixed directly to a wall, ceiling or floor.
Sub Aqua is available in black or white, in a standard 290mL cartridge for use in a handyman's cartridge gun. See it in use here.
Pack King
03 9720 0425
www.packking.com.au