MODULES POWER THE POINT OF LOAD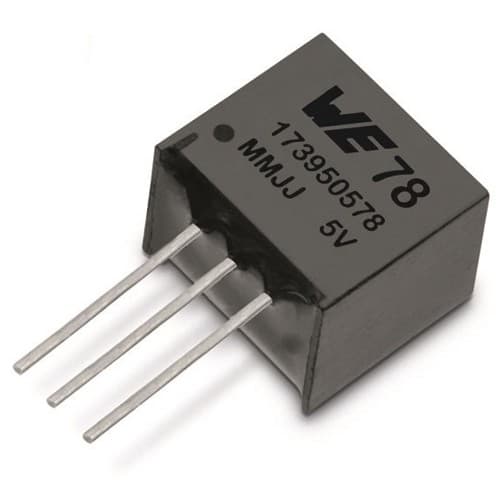 RS Components has a new range of highly integrated power modules that will help equipment designers save space, component costs, and development time.
The Würth Elektronik MagI³C family of highly integrated DC/DC convertor modules combine a switching regulator, control circuitry and inductor in the same package, and so require minimal external components. Some models also integrate input and output capacitors.
External resistors can be used to customise the switching frequency and start-up timing. Evaluation boards can help designers to choose the right model for the desired load.
The range includes a high-current LED-driver module that can run from a 12, 24 or 48V supply, generating an output voltage from 4.5 to 60V for up to 16 LEDs in series. There is a series of variable-output step-down modules in surface-mount packages running from 9-48V inputs for powering logic, IC, and analogue circuitry.
The high-efficiency fixed-output types are packaged as 3-pin or 7-pin SIP modules, and can operate heatsink-free in many circuits. Protection includes output overvoltage, short-circuit, and thermal shutdown.
The MagI³C modules are available now in Australia from RS Components.
RS Components
1300 656636
au.rs-online.com