MODULES MAKE ETHERCAT APPLICATIONS EASY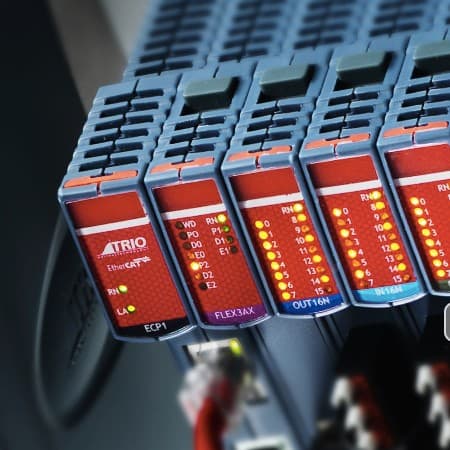 Available now from Motion Technologies, the Trio Motion EtherCAT Flexslice System enables fast and flexible expansion of motion control applications and can be used with Trio or third-party masters.
One highlight of the range is the P375 Flexslice 3-axis step pulse module, which can be used to send step and direction signals to stepper motor drivers and works with most micro stepping drives.
The module can be used as an encoder input to turn conventional encoders into EtherCat encoders. Most common encoder types are supported, including incremental, SSI, BiSS and Endat and others.
A full range of Flexslice series input and output modules are available to extend any EtherCat network.
Motion Technologies
02 9524 4782
www.motiontech.com.au