MODULAR VALVE BLOCKS ARE SEALED WITHOUT O-RINGS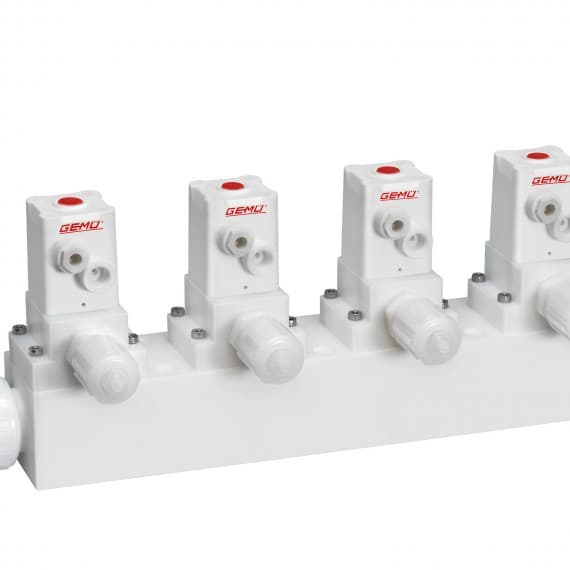 GEMÜ has developed a novel sealing method without O-rings for its iComLine range of modular valve block solutions. It involves two synchronised contours that fit precisely together to ensure lasting, reliable sealing.
The newly developed sealing concept without O-rings not only saves the additional cost of the elastomer seals but also considerably increases the service life of the modular valve blocks. The new sealing method is almost dead-leg-free, and the modular nature of the iComLine range optimises the installation of accessory parts and additional connections to the various multi-port valve blocks.
Depending on the requirements, stainless-steel screws or a thread directly machined into the GEMÜ PC50 multiport valve block ensure the joint and compression of the two seal contours.
This novel joining principle is available for all GEMÜ PC50 iComLine multiport valve blocks made from PTFE. It is qualified for operating pressures up to 6bar and can be used at media temperatures from -10 to +150°C.
GEMÜ PC50 iComLine block solutions with O-ring-free sealing are available now in nominal sizes of 0.375 and 0.5in. Other sizes are available to special order.
GEMÜ Australia
02 4323 4493
www.gemu.com.au