MODULAR PANEL COMPONENTS ENABLE MACHINE MINIATURISATION
27-06-2017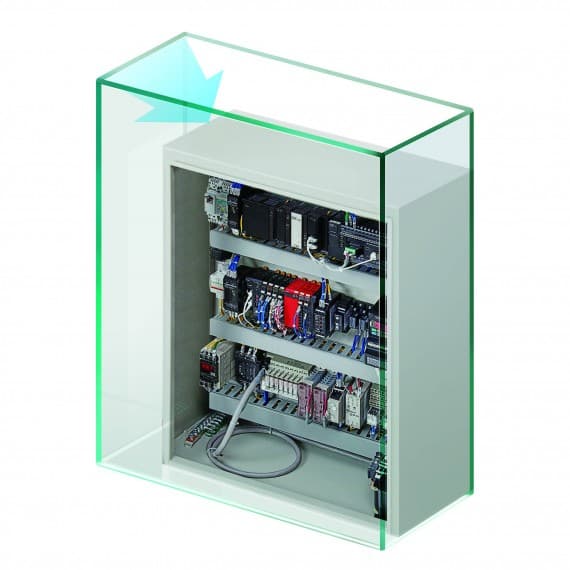 RS Components is now offering the complete Omron Panel Solution portfolio. As part of this portfolio, the new Value Design for Panel project involves over 350 products, with more than 200 of them being new products with upgraded features that bring a commonality of design and modular approach to control panel design and installation.
All the products within the new Panel Solution have been redesigned to a smaller size, allowing users to save up to 50% of the original required space for the same panel. The modules have also been designed to the same height, which helps with cabinet airflow to give the maximum cooling effect. Closer side-by-side mounting is also possible due to reduced power consumption (therefore generating less heat) for each model, at an ambient temperature of +55°C.
Time and money are addressed through the deployment of the Omron-exclusive Push-In Plus terminal technology, which can save up to 60% in terms of wiring time. This wiring solution is vibration proof and doesn't need to be retightened like terminals that use screws. Terminal block cable entries, independently developed with Push-In Plus technology, are all forward facing for easy wire insertion.
Primarily aimed at machine and panel builders – for both conceptual R&D designs and actual real-world applications – the ease at which the solutions can be deployed also offers maintenance engineers an efficient solution when replacing or upgrading legacy systems. Indeed, devices with unified specifications allow users to much more easily exchange modules, customising panels for each customer.
The design approach deployed by Omron in its innovative Value Design for Panel concept is set to create a major milestone in control panel development. With similar sizes and easy application, designers and engineers will be faced with fewer variables in terms of size, spacing and heat dissipation and less complicated build sequences: it's true design for manufacture.
RS Components
1300 656636
au.rs-online.com