Materials Handling & Equipment
Published 14-02-2019
| Article appears in February 2019 Issue
MODULAR MOTOR ROLLERS MAKE FOR PLUG-AND-PLAY CONVEYORS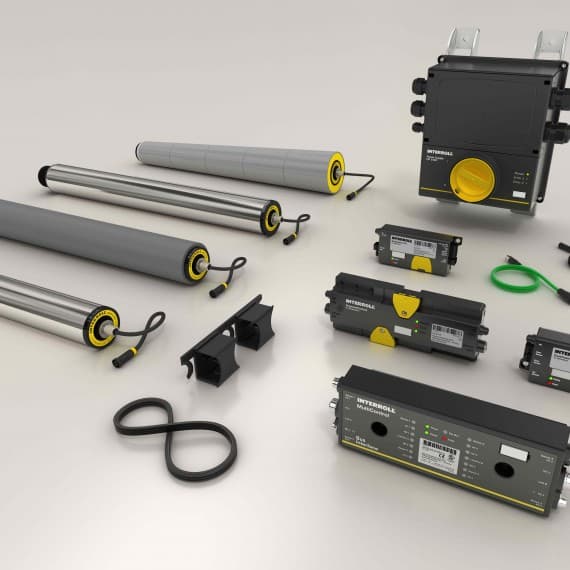 Interroll is set to unveil its novel modular plug-and-play solution for smart conveying at the LogiMat trade fair in Stuttgart, Germany.
Billed as an enabling technology for Industry 4.0 adoption, the new DC platform comprises a range of coordinated motor rollers together with control systems and power supply elements.
System integrators and plant constructors can use this platform to provide tailor-made conveying solutions. The new EC5000 RollerDrives can be used to individually drive each conveying zone to create a zero-pressure-accumulation conveyor system.
The RollerDrive EC5000 offers a choice of both 24 and 48V system operation, and is available with motor rollers rated at 20, 35 and 50W. This flexibility combined with the rollers' 60mm diameter makes the system suitable for conveying heavier goods.
Control is simplified with the inclusion of both analogue and bus interfaces.
Interroll Australia
03 9495 5800
www.interroll.com