MODULAR FRAME MAKES CUSTOM CONNECTORS EASY TO ASSEMBLE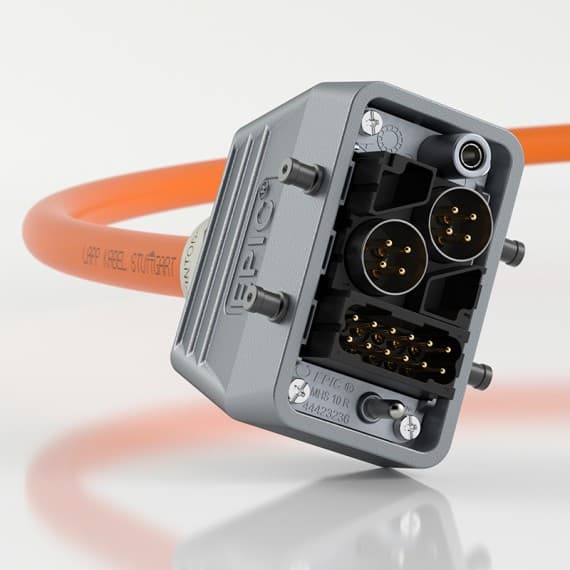 Available now in Australia from Lapp, the Epic MH modular connector system combines energy, signals and data in one connector. Importantly, the new connectors are significantly easier to assemble, thanks to the fixed Epic modular frame.
According to Lapp Australia General Manger Simon Pullinger, the stable frame of the EPIC connector system combines time-saving simplicity with in-service reliability.
Overall, the modular system can handle current up to 200A, voltages up to 1kV and datarates up to 10Gbit/s. All told, there are up to 138 million connector combinations possible, covering applications from electronics and communications to mechanical engineering, motor drives and industrial automation.
Each connector module is firmly fitted into the MH system frame with an audible click to ensure proper assembly. Foreign modules can be included using the Lapp MH red clip adapter.
Complementing the Epic MH system, the MH Online tool enables the design of individual housings for other Epic MH Modular system components and other Epic inserts.
Lapp Australia
1800 931 559
www.lappaustralia.com.au