MODULAR EXPANSION FOR MULTIFUNCTION GATE BOX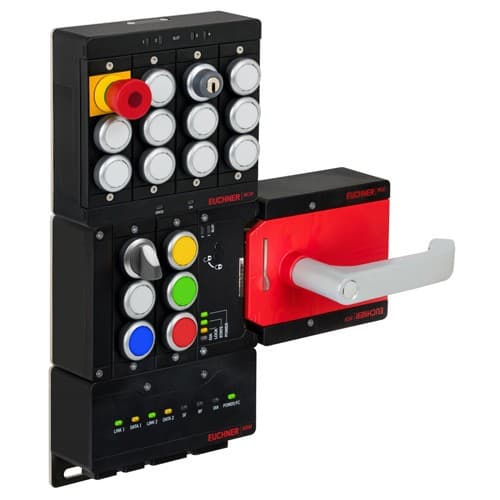 Euchner has improved its flagship multifunction gate box safety door lock with a revised design, new and expanded functions and a modular layout that simplifies customisation.
The MGB2 Modular from Treotham features submodules that allow users to integrate up to six different controls into one locking module.
The MGB2 Modular is hot pluggable, and so modules can be replaced during operation at any time. If space is limited the compact MBM bus module with Profinet/Profisafe can be mounted separately in a suitable place. Up to six MGB2 Modular locking modules can be connected to a single MBM bus module.
To further expand the functionality of the MGB2 Modular the MCM expansion module can be added to enable the addition of four additional submodules. The MCM can be connected either directly to a bus module or as a functional expansion to a locking module.
Treotham Automation
1300 65 75 64
www.treotham.com.au