MODERN TOOLS DELIVERS TOP QUALITY AND RELIABILITY
07-06-2016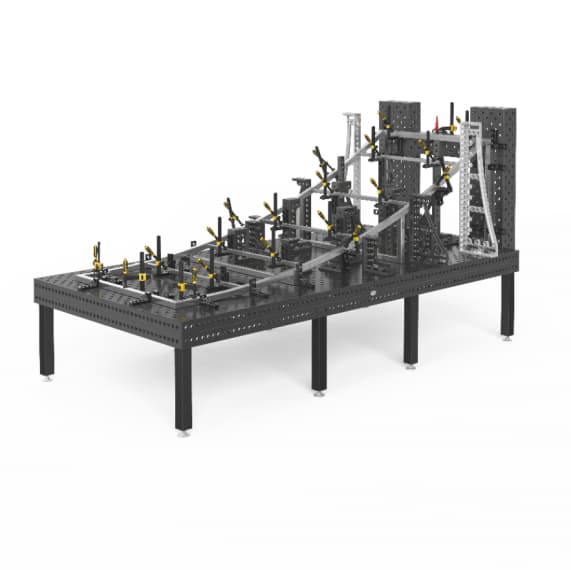 When buying machine tools, you need a supplier you can count on to deliver the right equipment at the right price.
Since 1978 Modern Tools have been supplying reliable, high-quality machine tools with outstanding experience, service and support.
They refuse to supply inferior products from inferior companies or countries.
The experienced team at Modern Tools delivers and maintains quality products from global brands as well as providing expert advice when required.
They can help you to make the right decision and avoid costly buying mistakes.
Modern Tools offers a broad range of high end products including:
 Bandsaws
 CNC Machines
 Drills
 Grinders
 Lathes
 Machine Guards
 Milling Machines
 Welding equipment
Now you can improve the quality of your work and reduce setup time with top quality products such as Siegmund welding tables and tools from Modern Tools.
Siegmund has combined the hardness of plasma nitrided steel and high quality German engineering with a versatile clamping and fixturing tool system to produce the ultimate in welding tables.
Using a plasma-nitriding process perfected over many years at its own facility, Siegmund has succeeded in creating the hardest, most durable welding surface in the world.
The incredibly hard plasma-nitride finish provides dramatically increased resistance to weld splatter, corrosion and scratching.
Modern Tools backs its high quality products with an Australia wide service network and distributors.
This includes outstanding after sales support and a technical department ready to assist with any enquiries you may have.
Modern Tools (Vic) Pty Ltd
Ph: 03 9761 2929