MOBILE WH&S APP MOVES INTO ACTION TO REDUCE RISKS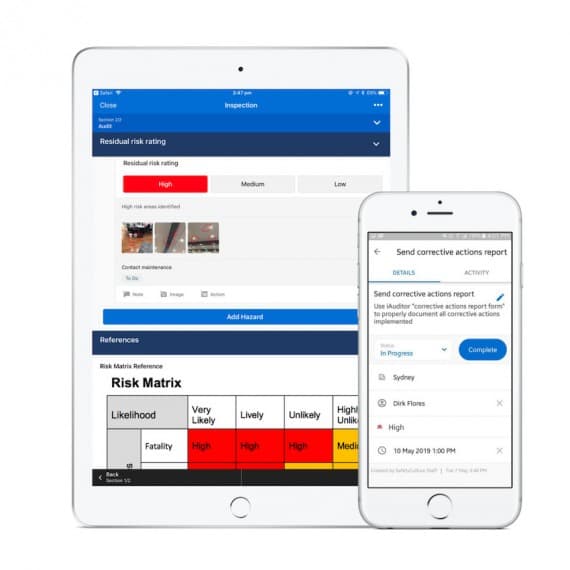 iAuditor is a mobile app designed to empower workers in the field by performing paperless inspections. Once a workplace hazard has been identified, frontline workers can mitigate safety risks and communicate actions in real time.
Building and sustaining a safe work environment is also the responsibility of every employee, not just the management. iAuditor's action feature enables organisations to assign and receive actions instantly during an inspection.
When an issue has been spotted, employees can create an action with a priority level (low, medium, high) and due date. Its assignee will be alerted via email, SMS, and/or push notification (within the mobile app). Managers can easily track the progress of all assigned actions over time, if a specific action is already complete, still in progress, or to do.
Andrew Johnston is Safety Officer at Goldcorp. He says: "We do many thousands of inspections a week, and that real-time hazard recognition wouldn't exist if we didn't have iAuditor."
Coordinating thousands of workers across multiple countries is a challenge. Before digitising inspections, frontline workers carry paper checklists, take photos on a camera, and return to the office, spending hours drafting a report. Goldcorp is now conducting eight-times more inspections that automatically report key findings to its stakeholders.
iAuditor helps solve problems faster and promotes safe, on-time performance in the workplace. Readers can try it out by downloading iAuditor's risk assessment, hazard identification, and incident report forms for free.
SafetyCulture
1300 984 245
www.safetyculture.com