Mobile Storage Bin Converted to an Onboard Vehicle Weighing System
22-12-2015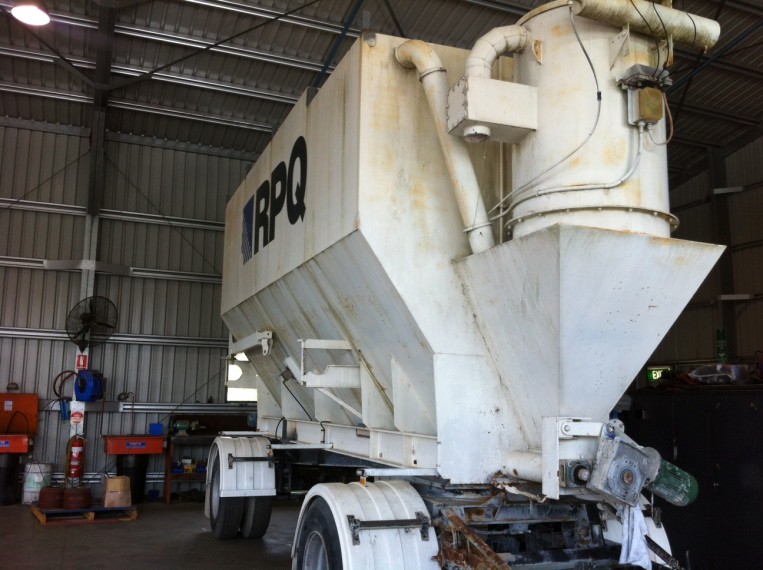 AccuWeigh Queensland recently installed an onboard weighing system to a mobile storage bin used to provide road construction materials for a road profiling company. AccuWeigh used four extremely low profile double-ended shearbeam load cells which barely impacted on the overall height of the mobile bin but provided an overall weighing capacity of 20 tonne.
The load cells were calibrated to an AccuOnboard IT1000 digital weight indicator which provides basic weighing functionality for the present but the potential to use a more functionally powerful digital weigh terminal is always possible should the customer's needs expand and develop in the future.
Much like how existing hoppers, storage bins, silos, mixing tanks and other vessels can easily be converted to weighing systems through the installation of load cells, virtually any vehicle can be converted to a weighing system through the use of onboard load cells.
The advantages to businesses in having an onboard vehicle weighing system should be obvious: protection from axle overloading, protection from overall vehicle overloading, meeting Chain of Responsibility obligations and control and management of product.
Learn more about the many onboard vehicle weighing systems that we offer at our web site at http://www.accuonboard.com.au/ or for information about AccuWeigh's weighbridges, weighing scales and product inspection equipment, go to http://www.accuweigh.com.au/