MOBILE ROBOTS NAVIGATE USING FACILITY FEATURES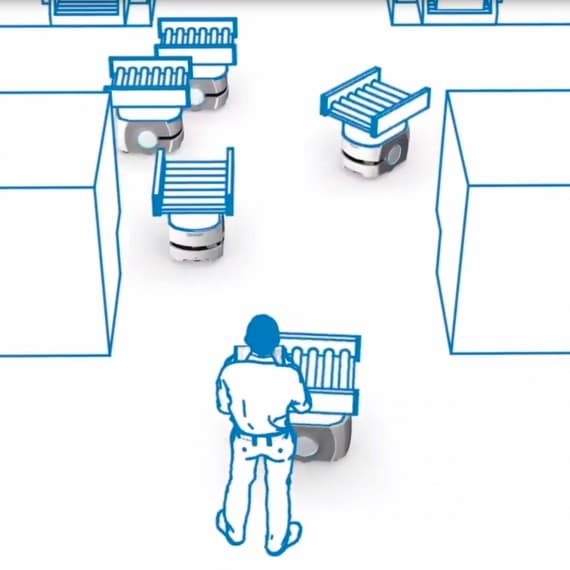 Control up to 100 units simultaneously
Omron LD Series mobile robots are fully autonomous intelligent vehicles that increase throughput, reduce dwell time, eliminate errors, improve material traceability, and allow employees to get on with skilled tasks.
Unlike traditional AGVs, these mobile robots navigate using the existing features of the facility so there's no need for any expensive facility modifications.
The self-navigating vehicles incorporate artificial intelligence that allows them to autonomously transport materials to a target location while calculating the optimal route and avoiding humans and obstacles using onboard laser sensors that allow them to work in dynamic environments.
Fleet management software can control up to 100 units simultaneously, enabling safe collaboration with humans as well as the other robots in the fleet.
Each LD can support a payload of up to 130kg and has an onboard rechargeable battery with a runtime of up to 19 hours a day.
Omron
1300 766 766
www.omron.com.au