MIT RESEARCHERS DEVELOP MRI TO MODEL 3D PRINTING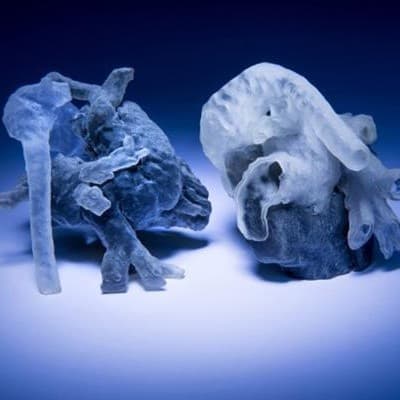 MIT researchers have teamed up with Boston Children's hospital to develop a system where they can take MRI scans of a patients hear and create a 3D printed model that surgeons can thus use to plan surgery.
Funded by the Boston Children's Hospital and by Harvard Catalyst, these models can provide a more precise and hands on process for surgeons to prepare for surgeries of the individual patients.
"Our collaborators are convinced that this will make a difference," says Polina Golland, a professor of electrical engineering and computer science at MIT, who led the project.
"The phrase I heard is that 'surgeons see with their hands,' that the perception is in the touch."
Seven surgeons at the Children's Hospital will take part of the study to evaluate the overall effectiveness of the new modelling.
With MRI's not being accurate enough to precisely plan for surgical procedures, the new model development would be a massive foot forward in surgical precision.
After the initial MRI scans the 3D model would be ready in only a few hours.
 "They want to bring the kids in for scanning and spend probably a day or two doing planning of how exactly they're going to operate," Golland says. "If it takes another day just to process the images, it becomes unwieldy."