Published 21-05-2020
| Article appears in June 2020 Issue
MINISTER SIGNALS RETURN TO QUALITY OVER QUANTITY FOR AUSTRALIAN MANUFACTURING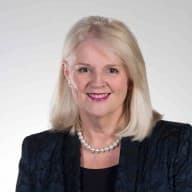 Minister for Industry Karen Andrews has outlined the Federal Government's vision for the future of local manufacturing despite "a long, hard road ahead" for the industry.
"One of the markers that our Government has set for that road is to secure our nation's economic sovereignty by building an even stronger local manufacturing sector," she said.
In her National Press Club address, Minister Andrews highlighted the strength and achievements of Australia's manufacturing sector during the COVID-19 crisis.
"It's fair to say that over the last few months, our manufacturers have displayed incredible ingenuity, resilience and collaboration in meeting the difficult challenges of our Covid response," she said.
"They've had to pivot so many times to meet the needs of a rapidly changing Australia."
Of late, those needs have largely centred around personal protective equipment as the nation combats the coronavirus pandemic. Minister Andrews pointed out that industry's response exceeded her expectations.
"When we first began preparing for this crisis, I was told that Australia would not be able to make more than about 37 million surgical masks a year," she said.
"We're now expecting to produce more than 200 million this year."
While the pandemic has proven to be the biggest disruption event in recent times, Minister Andrews said the disruption was necessary to challenge Australia's culture of capability.
"Capability exists in this country," she said.
"There are dozens of examples that demonstrate the adaptability and resilience of our manufacturing sector."
The end of Australia's automotive sector has acted as shorthand for a perceived decline across the entire industry. According to Minister Andrews, "the fact is that many other sectors have been succeeding and growing in recent years."
The minister, an engineer by profession, took the opportunity to discuss the Morrison Government's efforts to "change the fate" of Australian manufacturing by improving "the building blocks" of the sector.
"Cheaper gas and electricity, a highly skilled workforce, better alignment of government services and reduced red tape, greater collaboration between research and industry, support for more good ideas to be commercialised, improved access to export markets, especially for small and medium enterprises, and lower taxes and a stronger economy."
These improvements lay the groundwork for plans to make Australia a leading digital economy, she said.
"This is not about re-creating the past, or re-living a golden era. It's a newer, richer and more highly developed industry that we're cultivating."
Despite the pandemic exposing gaps in Australia's manufacturing supply chains, Minister Andrews was quick to shoot down any plans for complete self-sufficiency.
"There are many things Australia won't and shouldn't be making," she said.
"We can't supply all our wants locally but we have to be able to supply, or at least pivot our production processes to produce the goods we need."
Australia must also compete on value rather than cost, she added.
Minister Andrews also pointed to the Manufacturing Modernisation Fund as an example of the Federal Government's commitment to industry growth pre-COVID.
"We're backing businesses to back themselves," she said.
"It speaks to the optimism of our manufacturers that in the current economic climate, they are still very much willing to back themselves and plan for the future."
One of the biggest lessons the Government has learned during the crisis, Minister Andrews said, was the need to streamline bloated project approval systems. Manufacturing Australia has noted that factories built from scratch can become operational in America in less time than it takes to begin approval processes in Australia.
"That's simply not good enough," Minister Andrews said.
"We've seen what is possible if we facilitate rather than over-regulate. Things that would normally take years can actually be achieved in weeks when the will is there."
Ultimately, Minister Andrews reiterated that there would not be a return to "business as usual" once restrictions ease.
"Just as we've dedicated ourselves to an effective pandemic response, we need to put no less importance on building national manufacturing capability to ensure our economic sovereignty."